Rep. Anthony Gonzalez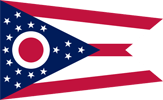 Ohio · District 16
Did not sign Texas amicus brief
Affirmed certification of all states' electoral college votes
Made statements that supported the integrity of American democracy
Voted to impeach or convict Donald Trump for inciting an insurrection
Voted to create an independent commission to investigate the Jan. 6 attack
Voted to hold Steve Bannon in contempt of Congress
Biography
"The President of the United States helped organize and incite a mob that attacked the United States Congress in an attempt to prevent us from completing our solemn duties as prescribed by the Constitution."
Rep. Anthony Gonzalez represents Ohio's 16th district.
Rep. Gonzalez was first elected in 2018 and was reelected in November. Of Ohio's 12 Republican Representatives, Gonzalez was the only one to support impeachment.
Born and raised in northeast Ohio, Rep. Gonzalez is the son and grandson of Cuban immigrants. He is a member of the Science, Space and Technology Committee and the Financial Services Committee. Rep. Gonzalez was a wide receiver at Ohio State University and was a first-round draft pick for the Indianapolis Colts.
Rep. Gonzalez voted in support of the bipartisan commission proposal to investigate the Jan. 6 insurrection.