We're defending the accessibility, integrity, and competitiveness of American elections.
About Republicans for Voting Rights
Republicans for Voting Rights is an initiative of the Republican Accountability Project with the purpose of defending the accessibility, integrity, and competitiveness of American elections.
---
Voting is a sacred American right. But after the 2020 election, some Republicans began pushing for more restrictive voting laws designed to support unfounded accusations that the election was stolen and the results were illegitimate. Some even believe that voting is harmful to their electoral prospects. More still believe our electoral system is rife with fraud and security failures.
Republicans for Voting Rights rejects the false choice between voting access and election integrity. We believe that Republicans in federal, state, and local government should protect the right to vote, protect our election systems from partisan or foreign interference, and help build trust in our democracy.
America needs to hear your voice
If you are a Republican, former Republican, or conservative dedicated to protecting your fellow Americans' voting rights, we urge you to sign our petition or submit a testimonial video.
Testimonials From Conservatives
If you are a member of the media and would like to speak to one of the people who've recorded a testimonial, please contact Meaghan Leister

[email protected]
Transcript for Nitin
Hi, my name is Nitin, and I am a Republican voter in New York City.
Like many Republican voters, I voted for Donald Trump in 2020, and now I have deep regrets for voting for him.
What he did on January the sixth was an untold and a very bad horror that I would not have imagined in my country.
I was an immigrant and I became a U.S. citizen and I exercise my right to vote.
Donald Trump must be stopped. His enablers must be stopped.
And I hope that all Republican voters who are against Donald Trump would hopefully listen to this message and understand the danger that he is to our country, to our democracy and to our world as well.
I hope that the Republican voters who voted for him in 2020 also have deep regrets for supporting him in the voter suppression efforts, in the legal efforts to overturn what was a fair and honest election conducted by all the states in the United States of America.
The election was secure.
The election was safe.
The election was honest.
Donald Trump is a sore loser.
Transcript for Stephen
Hi, my name is Stephen and I live in Wisconsin.
I'm an independent voter who has voted for both Republican and Democratic candidates for president since my first election in 1976, when I voted for Gerald Ford.
I can remember in 1992, in his concession speech, George Bush, speaking about "the majesty of the democratic system."
Compare that to Donald Trump in 2020.
I consider Trump's behavior after the 2020 election to be profoundly un-American, and, even worse, it's led to numerous state legislatures across the country trying to enact laws that would subvert the democratic process to various degrees, depending on which state you live in.
For me, this is very personal.
As you may know, Wisconsin is one of the states Trump sued after the 2020 election, claiming that there was voter fraud here.
Specifically, he tried to have every vote from just two Wisconsin counties disqualified.
I live in one of those counties, and my vote would have been disqualified had Trump won his suit.
But thankfully, the Wisconsin State Supreme Court, and later the United States Supreme Court, rejected his absurd claims of voter fraud.
No president or politician has the right to interfere in a free and fair election.
Transcript for Julie
Hello. My name is Julie, I'm from Prescott, Arizona.
I swore an oath to the Constitution the first time when I was 18, when I joined the Army. I spent almost seven years in the military and got an honorable discharge. I went on to work for the federal government, and every time you change jobs in the federal government, you swear an oath again to the Constitution. So I did that for 34 years and I was very proud to do it.
I love my country. I loved being a Republican. I was a Republican for 40 years. I voted in every election as long as I was stateside during that 40 years. And I believed and still believe in the principles and the ideals of the Republican Party, which are smaller government and lower taxes, balanced budgets and free trade and all those things. I still believe in those, but as of this day, I am a Democrat because I could not stay in a party that was committed to one person, to his bidding and his appeasement. And I just couldn't do it. So I left the party because they left me and I am now a Democrat.
But during those 40 years I worked voting polls. I worked in San Diego. I worked the polls and I also ran a poll out of somebody's garage. It was the first time that California was using electronic voting equipment. And it was very rudimentary, but we made it work. And I loved working the polls. I was proud to do it. I did it honestly, and all the people I worked with did it honestly. And this was before mail-in balloting, so it was the only thing we had. There was one day to vote and it was very difficult for people.
Mail-in voting has been wonderful. I can't tell you the number of people that would tell me back in the day, "oh I wanted to vote, but my kid got sick or my car broke down or some other thing came up at the last minute and they weren't able to vote, and it's just not right. So mail-in voting is wonderful. I've been voting by mail for 16 years. I voted by mail in Colorado and I've been voting by mail in Arizona. And there's never been an issue. I've never heard anyone say there was an issue, that they saw someone cheating or knew someone that cheated or heard of any widespread cheating going on.
And it just saddens me and it sickens me what Arizona is going through right now because of the lies of one person and everyone around him wanting to just appease him for whatever reason. I mean, it's just nuts to me. I mean, I would've never thought Republicans would do what they've been doing.
So, it's just extremely sad, disappointing, and frankly corrupt and ridiculous.
So, anyway, that's my story. And I thank you for listening.
Transcript for Donna
I'm Donna and I'm from Indiana. I left the Republican party a few years ago for several reasons. But one of the major reasons is that the leadership of the Republican party was trying to get me to believe absurdities. And Voltaire said long time ago, that those who can make you believe absurdities can make you commit atrocities. And that's exactly where we are today.
Now, let's look at some of these absurdities, a couple of these big lies. The first lie was that this election, this past election, was stolen. Now we know from so much data, so much science, that this was one of the most secure elections in history, if not the most secure.
And there were so many conscientious officials, Republicans, and Democrats, both, who were secretaries of state, election officials, governors, even the vice president of the United States, who said the results of the election were that President Joe Biden had won the election. There's no doubt about that.
But then these absurdities we are asked to believe that ballots are coming from China,
Venezuela rigging our voting machines, thousands of dead people are voting.
I mean, really would rational educated people believe any of this? This is what they want us to believe. Well, if this is happening, then we have to make sure we have a secure election.
And how do you have a secure election? You put these draconian bills in place.
And what you really are doing is you're disenfranchising a group of people who actually did nothing. Absolutely nothing.
For example, the black voters in their districts. So many of them, and this was so unfair, we're the people who waited in lines for hours and hours and hours.
They shouldn't have been even waiting in line that long. Why is it that they had to even endure that in the first place? And now let's further penalize those people by making it harder for them, making their lines longer, not letting them vote on their days off, not letting them vote during the night.
This is an attempt to sway an election in a certain direction because as even the past president stated, if people are allowed to vote, Republicans will not get elected in this next election.
But now is the really sad, tragic part. The atrocity. January 6th. Oh my goodness. That is a major atrocity. And that's what occurred. But now. Now more absurdities - the big ones.
You know, this was a love fest. The former president saying people were hugging each other.
It was a peaceful protest. Come on people. What did you see? I saw videos. I saw people with flag poles of our flag, smashing windows.
A police officer being crushed in a doorway. That's not my definition of hugging. That's not my definition of peaceful. And that scaffold with a noose and chants of "hang Mike Pence."
I don't know what your definition of a love fest is, but that's not mine. Now I'm going to read some quotations. I want to read these because I want to make sure I get them correct.
But these were by George Orwell. This is chilling.
"The party told you to reject the evidence of your eyes and ears. It was their final, most essential command."
And he further says, "in a time of universal deceit, telling the truth becomes a revolutionary act."
Now let's look at some of these people who told the truth. Liz Cheney, oh, I admire her for telling the truth, but she was stripped of her position. How about Adam Kinzinger ? He told the truth and he was censured by his party. Lisa Murkowski told the truth and now she's being threatened by the former president.
We have got to make our voices heard because we're the majority and we need to be loud.
And we need to let these who are committing these atrocities and promoting these absurdities that we don't buy into it.
So this is the call to action. Please make your voices heard. You can do it through your vote. You can do it through writing your representatives. You can do it through where you submit your donations. And especially in this next election coming up, do everything you can to vote no matter what is tried to suppress your vote.
Transcript for Monica
My name is Monica Haft, and I live in suburban Dallas area. I would consider myself, I'm not joking, a traumatized Republican. Very disgruntled and just... just sad. Disenfranchised Republican. Yeah.
I voted early in the 2020 election. I was allowed to see a paper strip to make sure that I voted. That my vote was accurate. I was asked to verify it, if I wanted to. And it was seamless. And it was early voting. And it was absolutely fantastic, you know, in the middle of the pandemic.
And I think everyone has a right to that kind of access and that type of ease in voting.
I didn't have to wait. I wasn't stressed out.I picked when it was convenient for me and I went. And I think everyone should have that right and that ability. I see the validity of saying, we're not going to just, on mass, send out ballots to everybody. But they should then turn around and make it extremely easy to receive a ballot once you request it. And the concern is the law says it has to be like this fixed structure or whatever.
Well, then change it! Like, it's really not that big a deal. You know, if that's the concern, that it violates the law, then change the law. The goal is voter turnout, not voter suppression. The goal is how do we make this easier for people to legally, through showing their identification and whatever is required for all people, across the board, that once they've verified who they are then make it easy.
Early voting! 24 hour day... 24 hour stops. All of those things that just make sense in this culture. You know, if people volunteer to stay at a precinct for 24 hours, and they want to do it, to keep it open, so that people can vote. Then what does it matter? What does it matter? What is the reason for making it so difficult or putting any impediment, any impediment whatsoever, to someone for their right to vote?
The only reason is suppression.
This kind of effort, for what reason, other than to alter the outcome?
And they're altering the outcome because there is this either sincere belief that the election was stolen, a lot of them think that, but I think more likely than not, they know it wasn't stolen and they want to alter a future outcome.
Transcript for Scott
Hi everyone. I'm Scott from Raleigh, North Carolina. I'm an Army veteran, and I'm here to just take a few minutes to talk about what I feel is the most important issue going across our country right now, not only here in the great state North Carolina, but states all over -- is the fight over voting rights.
And to me, 2020, we had the most participation in our elections of all time. About 160 million people voted. Which should be celebrated across all political parties. Our goal should be to get as many people into the democratic system as possible. The right to vote is our most sacred and basic foundation as Americans. And that should be something that, you know, it's the year 2021. It should be easy, quick, efficient to be able to vote. There's no reason with all our new technological advancements and everything going on, that we should expect people to spend hours and go through a bunch of loopholes, try and register... IT should, you should be able to register and vote then a half hour.
There should be no reason why it's difficult. And that should be celebrated and praised by all political parties. Now we should be looking at participation rates of voters first, even though we had our election, we still are, we're below 70% of registered voters. We as all Americans should strive for as close to a 100 percent as possible because we want all citizens to be part of the democratic process across all races, genders, creeds.
Everyone should have their right to vote protected and it should be celebrated. And to see the election workers from the 2020 election... the far right has demonized and villainized them through conspiracies when they worked through a pandemic and just against all odds to put on one of the most secure and safe elections in our nation's history under very trying circumstances.
So thank you to all this election workers.
You all are heroes. And the fact that you're getting death threats from certain people is just, it's despicable. I just want to-- I hope y'all, we all can volunteer to be election workers and try and help our democracy in any way we can. And, we all, this is not a time to be on the sidelines at all.
As a veteran I swore an oath to the Constitution. "Against all enemies, foreign and domestic." And I'd do anything to protect everyone's right to vote, no matter who. In America, diversity is our strength. I was lucky enough to grow up in communities with people of all different colors, all different gender/sexual orientations. And it made me, I feel stronger as a person, not being siloed, but hearing different views. Seeing other people's backgrounds--and America's a melting pot--is definitely what makes us the most beautiful country in the world.
But we're failing at that right now and we're taking steps backwards.
I'm still pretty young, I'm going to be 35 this year. And you read the about civil rights and going back to the Civil War and the fights for voting rights and for equality. And the thought that we're going backwards is really distressing.
I have a four-year-old and a one-year-old and I want them to grow up in an America where we celebrate diversity. We accept one another and don't judge one another. And that starts with giving everyone the equal access to the right to vote. That's the foundation where we have to start.
So I just urge everyone to get off the sidelines, all sane Republicans, all moderate Democrats, all progressives, everyone. We have a fight in our country right now. Being on the sidelines is unacceptable right now. There's so many great organizations out there, like the Republican Accountability Project. More Than a Vote is a great organization that fights voter suppression. Veterans for Responsible Leadership. Democracy Docket. There's so many great organizations out there you could help volunteer, could help give funds to.
I just urge everyone.
This is our moment.
This is our time.
So please get off the sidelines, fight for democracy, fight for voting rights.
And just wanted to close with everything going on. And now with some of the news outlets. Fox in particular saying just some horrible things about our military leadership and our generals. I just wanted to throw my support for them and just thank you. Thank them for their decades of service. These are unbelievable Americans and for people like Tucker Carlson to denigrate their service, just because they're striving for diversity equality in our military and want our military represent the entire country. People like Tucker Carlson are despicable, racist, fascist, and they have no place in our country.
So I just urge everyone, please stand up for democracy, stand up for our values and get off the sidelines and fight.
Thanks everyone.
Have a great day.
Transcript for Judy
I'm Judy, and I am from a suburb of Houston, Texas, and I'm also a Republican. First of all, the 2020 election was the safest and most secure voting election in our country's history. And that was that information was given to us by elected officials. Republican elected officials that run the elections.
My husband and I have voted for years in Texas, early voting, and there's never been a problem. I've never felt like someone was stealing my vote or that there was something nefarious going on when I was voting early. And actually it makes it a lot easier because then you have an opportunity to vote more conveniently, and you're not waiting in line for hours and hours on the actual day of voting. It's not a Democrat issue. There are Republicans that want easier ways to vote.
I do know for our family, my husband is now 70, so he's definitely a senior, and it's been wonderful to have his ballot that...I can't remember if he requested the ballot or if it was actually sent to him because he's over 65 since we live in Texas. But it was a wonderful option for him, especially in the middle of a pandemic. You can imagine that when you are over 65 in the middle of the pandemic, you've got to have alternate ways to vote other than being in crowded voting locations with other individuals, whether you're masked or not masked.
So anything that the government can do to encourage people to get out and vote is the best possible way.
And I'm a Republican and that's what I believe.
Transcript for Brian
Hi, my name is Brian, I live in Houston, Texas, originally I'm from Wisconsin.
I remember coming of age during the Reagan era when Reagan and the Republican Party stood for something. And the Republican Party of today is nothing like the Republican Party that I know and that I remember. This version of the Republican Party has put one person, the former president over American ideology, over American values.
I mean, think about it. Liz Cheney, who has a 85% conservative voting record, was kicked to the curb for one reason: she would not kiss the ring of the former president. This is about loyalty to a person not loyal to a country. It can't stand.
The other problem with today's Republican Party is there's no integrity or accountability. Look, President Biden won the election fair and square. They still won't admit it. They propagate the Big Lie. And then this country faced an unprecedented domestic terror attack, and they're whitewashing it. They don't want to have any hearings. They don't want to get to the bottom of it.
Instead of pitching a big tent, that big tent is gone. Republicans have a shrinking base right now, and they know that the only way to keep power and the only way to win elections is to suppress the vote, is to prevent targeted groups of people from voting and make it a lot harder. And that's just not American. Instead, have ideas! Stand for something, attract votes, but they don't. They have grievances and they have loyalty to a failed president. That's not going to win the day.
So the only way that they're going to win is to change the rules. And they just might, they just make it away with it. And that spells trouble for our democracy and for the country. They can rebuild, they can rebound, but it starts with denouncing Trumpism. It starts with marginalizing the extreme voices and getting back to what made the Republican Party great.
Thank you.
Transcript for Robert
I am Robert, a resident of Florida.
I identified as a Republican until Trump's ascendance in 2016.
Support for the lie that anything inappropriate happened in the 2020 election weakens the United States.
The Department of Homeland security has made very clear that there were no issues of voter fraud in any of state, and it was Mr. Trump's Department of Homeland security no less.
I work in national security matters.
I respect government bodies who take care of this security matter.
I don't second guess the FBI.
I don't second guess the Department of Homeland security.
I don't second guess the military.
I don't second guess American intelligence.
I trust them because we are them.
We are one American people.
I do not want foreign countries hearing unfounded accusations of voter fraud.
That'll weaken the U.S. in the eyes of the world.
I want more Americans to be engaged.
And I especially want respect for vote-by-mail.
Vote-by-mail includes absentee ballots.
Absentee ballots are how all of our deployed armed forces vote.
We've never questioned absentee ballots in the history of our country.
Why is voting by mail suddenly bad?
How dare accusations be made about the only means by which deployed armed forces vote.
If you are a real conservative, you know that there is wisdom in not overreacting.
A politician lost an election.
It happens a lot.
I am not going to be tricked into believing that something special happened.
If the Republican party wishes to win me back, they must encourage Americans to vote and not question democracy itself when they lose an election.
Transcript for Virginia
Hi, my name is Virginia and I vote in Oregon.
I was born in 1944 and I grew up as a progressive Republican because the Democrats were the party of the South. They were Jim Crow, segregationist, and anti-women. So we are passionate about voting rights and our voting rights are being dismantled in complicated ways, and we must absolutely stop this.
We can't accept this.
I believe in the truth sandwich that George Lakoff, an American linguist, put out. You have to tell the truth first, that's what people hear first, you have to tell the truth last, that's what people hear last. This was a fair secure election. That's the truth. The lie is it was stolen. This was a fair secure election, and we must preserve our voting rights. And what is going on in the states now is that they have decided that the lie is going to be the foundation of their preventing people like myself from voting.
What do I think we should do about voting? Well, first of all, I think that elections should only run for six weeks before our election date, not for months and months and months beforehand. That's one thing. I believe in automatic registration. If a photo ID is required, fine, make it simple. My birth certificate was burned in a county building fire years and years ago. And many people don't have a driver's license or passport.
So if you need to have a photo ID, it has to be simple to get, like taking your electrical bill or a statement from your landlady. You should not be making this difficult to vote. Voting should take place in multiple forms, whether it's drive-in, drop off, mail-in or in person. Before people use the voting machine, they should mark their paper ballots. And there should be a defined timeframe for voting, what days, what hours, so that it accommodates working people and people with families.
Election workers absolutely must be protected and they must be impartial. We must have impartial voting districts and not politically gerrymandered. The election boards must be impartial. We cannot allow elected officials to overturn our votes, either our popular votes or Electoral College.
Thank you for listening to me.
Transcript for Charles
I am Charles Work and I live in Naples, Florida. I was appointed by Nixon as the deputy administrator of the law enforcement assistance administration. And I was confirmed by the Senate. I have been a Republican all my life until this last year. We left it because of what happened in the United States Capitol, that terrible insurrection that was encouraged by Trump.
It seems to me that what has happened here is that this big lie that Trump has promoted - that he really won the election or that he would have won the election if the ballots had been properly counted - that big lie has infiltrated itself into a number of state legislatures all across the country. They have passed legislation that makes it harder to vote.
What's terrible about that in Florida is that Florida had a nearly perfect, nearly perfect election in 2020. And that's admitted by the governor himself who's been the main proponent of this voter suppression legislation that passed in the state of Florida. It's now harder to vote in Florida than it was before. Now, interestingly enough, this so-called bill SB 90, it's the number in the state of Florida, so-called bill was opposed. It was opposed by 67, every single one of the election commissioners in our county, in Florida, opposed this bill.
And the reason they opposed this bill is that it made it harder for them to do their job. They stood up and said it makes it harder for people to vote. And believe it or not, administering this new law, the estimates are it's going to cost the Florida taxpayer between 12 and 16 million dollars. 12 and 16 million dollars to make it harder to vote in the state. We used to be able to have our application for online voting accepted for two voting cycles. Okay. They reversed that. It can only now be accepted for one voting cycle. That means that they're going to be a bunch of voters out there who think they've already had their petition or their application for online voting accepted. That it's going to be good the next time around.
It's not going to be. They're going to have to do it over again. And so of course, that's going to cost more money. The election administrators have to administer that. But more importantly, you know, who's going to wake up all these people to tell them that their voting applications that they had in place before is no longer valid.
In other words, one of the awful things this bill does, is it sows confusion. Confusion. And we don't need confusion in voting.
Now, the another thing is these drop boxes. The drop boxes have been a great success. You can understand why people want to drop it off rather than stick it in the mail. They don't have a lot of confidence sometimes in the mail system. So, they put it in the drop box. Now, each one of these drop boxes, and they're now limited as to the number of times and how they can be used and where they could be used and the number of hours that can be used. They cut way back on the number of hours they could use in this bill. But not only that they have to be supervised. So some county election officials say I don't have the staff to supervise a drop box.
And so I'm going to have to pull the drop box in my county. The department of Justice has sued Georgia over its punitive bills. I hope we see the federal government down here suing Florida as well. I think that everybody knows that the essence of democracy is voting. It's the essence of democracy. You know, mail-in voting, absentee voting, voting by servicemen who are across the ocean. All that have become much more routine, much more systematic and much more broadly accepted. And up until recently, the trend had been entirely towards mail-in voting.
You know, the state of Colorado has nothing but mail-in voting. You know, the trend had been entirely towards making these restrictions easier. Easier on the voter and making it easier to vote. And that's really what I want everybody to understand: this liberalization of voting has worked.
Nobody has proven that it's fraudulent. It has worked and we can continue to liberalize the ability to vote. We continue to make it easier to vote and still not be threatened with fraud.
The fraud idea is the Big Lie.
Transcript for Migdalia
My name is Migdalia Burgos, and I'm from Miami, Florida, and I consider myself a conservative independent. I have tended to vote early, usually in person. This last one I didn't. Actually I just drove up and I put my ballot in the drop box because my mother at the time was ill. So, I couldn't spend too much time away from the home. So, it was super convenient to be able to vote either by mail or by going over and just dropping the ballot in while she was at the doctor's office.
The funny thing about COVID, if there's anything we can say is funny, is that, you know, we were all worried about how voting was going to go. And I have to say that Florida, maybe because it's had a long history of practicing how to do remote voting, it's always been very simple to vote here in Florida, at least I've found compared to other places. I was kind of happy and surprised that in spite of covid, everything worked as if covid didn't exist. You know, they just were so efficient.
So in Florida where we had not only incredibly efficient systems, but we had, you know, systems run with integrity and following the law and being mindful of how things are going to go, and how things have been in the past, Florida has always been very efficient, very good at voting. It was weird to see people like Governor DeSantis, who before the elections was saying, we're safe. We're good. We're solid. We know how to do this stuff. Florida has a history of this.
To see him turn around, you know, as governor of Florida, after having promoted our systems and methods and say, you know, I'm governor DeSantis, and I'm going to say that our system is not working is just bizarre. It's also quite frankly, to be blunt, lying. For him to turn around and say, oh, we're just awful is crazy and clearly misrepresenting our state and that offends me as a voter. What bothers me about these lies is not only does it make people question how our systems work, but it makes people not want to work in the system.
This is how you kill a democracy.
Transcript for Mark
Hello, my full name is Mark Vincent Costello III. I was Republican. So now I am a former Republican, I hate to say it. I don't foresee the time in which I'll come back. I've voted early because, you know, on big elections, like the ones that involve presidential candidates, you know, usually the lines are long at our precinct and we may have to wait awhile. So I've voted early.
I've come to like it at least for some of the big elections, like the presidential ones. And I had started voting early at least going back to 2016 and maybe even the 2012, I'm not sure about 2012, but I know I voted early in 2016, and I would do it again. I don't like these restrictions that I'm seeing being proposed, you know.
No giving aid to people in lines, restrictions on mail-in ballots, restrictions on, you know, where you can have recruiting voting drives, you know, registration drives and so forth and so on.
They're really just anti-American. I don't know if the case could be made that they're anti-constitutional, but as an American citizen who, you know, I just don't like these restrictions. I just don't think they should be imposed. And I take a dim view of people who do try to impose them.
I think the better thing to do is, you know, to reach out to these people. And what we should try and do is win people to quote unquote our side, instead of freezing them out of the ability to be able to express their opinions and a vote, basically.
Transcript for Sean
My name is Sean. I'm from California. My background is I'm a former military kid. I'd been a Republican for most of my life up until I switched to the Democratic Party. I was tried and true - I do believe in conservatism. We voted by mail this year because of the coronavirus. My wife was diagnosed with multiple sclerosis a while back, so she is immuno-compromised. And so the risk was a little bit higher for our family.
So we were careful, and we voted by mail. I believe I voted by mail in the prior election as well. And I think it's important for me being from a military family, people from overseas and stationed overseas, being able to vote by mail, but also people who can't leave their homes, people who might not have access to a ballot box. I think voting by mail has been proven to be safe and effective. And I would like to see more Americans participating in the process. And I know vote by mail makes that a little bit easier.
Voting put simply is probably the American promise. We have all these elegant pieces of the American dream that are mixed in. But I would say voting is, for me, the promise of participation, the promise of a democracy for the people, by the people. And that is the vehicle or the mechanism that we use to participate in democracy. And any attempts to limit all Americans from having access to the ballot box is not a commitment to democracy. And you're quite frankly going against what democracy means.
So I would encourage any Republican out there that wants to keep the American dream and keep the American experiment alive, we all need to speak with one voice.
It can't be just Adam Kinzinger out there yelling into the void.
He needs some support.
We all need to support each other as conservatives.
Transcript for Dave
I'm Dave and I'm a former Republican voter from Pennsylvania. Across the country. GOP state legislatures are attempting to pass new laws, restricting voter rights and access to the polls. Since the GOP no longer has anything to offer the majority of Americans, it's making an effort to silence the votes of those that oppose them, primarily people of color.This attempt to make voting more difficult goes against everything the country stands for.
It's time for all of us to work together to protect voting rights. We can gripe and complain about voter suppression, or we can stand together and do something about it. Contact your senators and House representatives. Urge them to support sensible voting legislation. Contact your state representatives and let them know that anyone voting for voter suppression laws will not get your vote.
Write to them. Write to your local newspapers. Talk to your friends and relatives.
So here's the thing, and there's really no way to get around it: Unless we stand up and protect voting rates, we'll lose them.
Transcript for Gary
Hello, my name is Gary Taggart. I'm a registered independent, and I was a Republican but switched away from the Republican party. You know, when I look back over the last 18 months of COVID, it has been devastating in so many different ways. But there has been some silver linings, and one silver lining in particular is it caused states to have to open up and make voting easier. I mean, they did things like increasing the polling locations, encouraging mail-in balloting, expanding the period of time for registration. And in all of that, that the good news is what we discovered and found was that by improving access to voting, it resulted in record turnouts, never had a higher turnout than this last election. And with minimal voter fraud.
That's fabulous. That's good news. You might've heard that voter fraud was a significant issue in the last election, and you know, you gotta look at the data and nothing could be further from the truth. After the election, the Trump campaign, they opened up 86 different court cases about voter fraud, lost them all. Even people like William Barr and Mitch McConnell, bulwarks of the Republican Party, they both said that Biden won fair and square.
So given a fair election, why would we want to go backwards and provide more restrictive voting rights? It doesn't seem logical. You know, it's sad to say that those seeking to restrict voting access claim to do so in the name of voter integrity. And that's after an election where voter integrity was at an all time high. In truth, often the motivation is a simple belief that the more people that vote, the lower chance the Republican Party has of winning elections. You know, that is a sad, sad, unpatriotic and un-Christian, and the antithesis of how Americans should behave.
Making voting easier, not harder, should be our goal.
Thanks for listening.
Transcript for Noelle
Hi, I'm Noelle Gayden from Jacksonville, Florida. I was a registered Republican from 1984 till 2018 as a result of some of the shenanigans of the Republican party. I ended up leaving the party and becoming an independent. The interesting thing about the current problem with the voting rights laws that are being rammed through these state legislature is the fact that we do not see fraud.
Beginning with the issues we had back in early two thousands, down here with voting rights here in Florida, we became one of the most progressive states to advance people's accessibility to the polls. And I personally have voted both mail and in person. I would say out of all the times, let's say out of 10 times, I'm probably voting nine out of 10 times, I'm voting by mail.
It's just easier. It gives you the ability to get it in the mail. It's very secure. And I love it. I think it's a fantastic idea. Even in 2020 with everything we did to, you know, I personally took advantage of it and I dropped right at the ballot box. So suddenly we have the big lie and how much fraud there was and you can't give accessibility to mail-in votes and drop boxes. That's so completely ridiculous. We've never, ever had any issues.
I think the last time I voted in person was in 2018 and that was our gubernatorial. I just wanted to, because it was a, I got in on a Saturday, one of the early voting. Again, early voting. And they're going to restrict that because they're taking away Sundays. They're going to restrict our early voting access again. And that takes away for people that don't work nine to fives. You know, if you're confined to your home, if you don't have transportation, if you're ill but all you could do is write it on a ballot and send it back in. It's fantastic.
But the problems are what they've done here in Florida, along with Georgia, Texas, Missouri, and so many other states that are jumping on board, they're restricting people's ability.
Until the Republican party gets a handle on themselves and stops worrying about power and goes back to the party of the people, I will never ever be involved with the Republican party until that point.
Transcript for Jerry
Hi, I'm Jerry Gramckow from Colorado Springs, and I'm recording this for the Republican Accountability Project. I was a Republican for more than 40 years. So not surprisingly, most of my friends are Republicans. And the biggest heartbreak of all for me has been watching and listening as my many Republican friends have recklessly followed the liar-in-chief down a path that will destroy this nation if they don't wake up and turn around.
Most of them have glibly bought into the big lie that the 2020 election was stolen. Rigged by nefarious forces from Democrats at the national and local levels to communist Chinese agents to the ghost of Hugo Chavez to Satan himself. Nevermind the court after court, many presided over by Trump appointees, found insufficient evidence to even bring the case forward.
It's a simple fact that most Republicans now refuse to accept. It is that by being exclusive rather than inclusive by focusing on the past rather than on the future, they have become a rapidly declining minority party. The only way they can try to compete now is by pushing mean-spirited voter suppression laws that would disenfranchise whole classes of folks who disagree with them.
That's the simple truth.
But the second big lie the GOP is now proclaiming is that these laws are necessary to return and maintain election integrity. But as I already mentioned, that claim is a red herring. A straw man erected by a party grasping at straws to remain relevant.
True relevance comes from being truthful even when it hurts. Lies degrade the individuals and the parties that tell them.
Transcript for Susan
My name is Susan Stubson. I'm from Casper, Wyoming. I've been a Republican my entire life and really, very much involved in the Republican party that entire time. I volunteered to work for the polls the past couple of election cycles, really starting in 2016. My experience as a poll worker really mirrored the data and the facts on a nationwide level. Which is, this past election was the most secure election in American history. Our voting process is fine.
Elections, the ability and the freedom, the gift, to be able to vote is one of the most critical components of the democratic infrastructure. So to that end, I wholesale reject these efforts at proposed legislation to pursue so-called election integrity. I think that is irresponsible. I think it erroneously continues to churn a perception that widespread voter fraud exists.
It does not.
This is pure political theater. Designed, it allows our elected officials to jump on a false bandwagon and I think it's a great disservice to their constraints. You and me. It's harmful to voters, and it's dangerous. So because of that, yes, I've certainly lost faith in our political leaders for jumping on this bandwagon.
That said, although it represents a good many of our leaders, particularly those at the highest level of government, it does not represent all of our Republican leaders.
Those in office, Liz Cheney from my home state, obviously comes to mind. I would encourage you to reach out to your local legislators in your communities and visit with them. And encourage them to do the right thing. Our election process is fine, and this is certainly not the time to tinker with a process that is closest to perfect that any country in the world has.
If it ain't broke, don't fix it.
Transcript for Candace
My name is Candace. I'm a former moderate Republican living in California. I remember the first time I voted. I was 18 in 1972 when I voted for Richard Nixon. I remember the immense feeling of pride I felt to be participating in our country's democracy. I was young, inexperienced, politically, but I had been raised as a Republican. I did not necessarily understand why it was a Republican. I just remember being one, because my entire family was Republican.
But quite outside my identification with the GOP was a sense at that time that I had done something really important. By voting, I was a viable voice in the ongoing democratic process of our country. I have watched the Republican morph into something I simply cannot morally or ethically support. I felt betrayed by the party of my youth, as they have come to represent a radical version of our country that was see our democracy end.
They can call it whatever they want to, but to stop people from voting to create unreasonable laws to allow a state legislature overturn a popular vote is not democracy in action. It is fascist in nature. It is the playbook of Hitler and the Nazis in 1936. Not everyone who lives in the U.S. wants a democracy, but those factions have never been the majority.
Whatever the Republican party wants to call themselves these days, it's not the Republican party that supports democracy, rule of law, or even facts.
They are still singing the song of voter fraud, and Trump thinks he's still going to be back in the White House in August. The craziness never ends. I'm not an expert on voting laws being proposed from one state to the other and I don't pretend to be. But I do know is that as a white individual, my rights have never been infringed upon.
I've never had to guess how many marbles were in a jar. I've never had to answer questions that not even the person asking them could answer. I can walk through a line and people blend in without being stopped or harassed or turned away. Out of convenience, I have been voting from home, from the comfort of my own home, for years. My right to vote has been a treasured part of my American life. My candidate did not always win, but I never felt our country was in danger when they did not.
Except when Donald Trump was elected to the presidency
Today, I'm uncertain and fearful for what lies ahead. If the devil of all of this is not confronted head-on by all rational citizens. We need to keep speaking up.
It's my understanding that the election of 2020 was the most successful in the history of our country. Over 67% of the population turned out to vote. It was not a blowout for either side, but Joe Biden won the election fair and square. Donald Trump started his 2016 campaign feeding the voter fraud conspiracy theory, and he's never stopped and he's still spinning it, even after the insurrection of the capital. That he fueled with his rhetoric on January 6th. What did the Republican leadership do? Instead of putting together a bipartisan committee to investigate what happened, they've swept it under the rug because they don't want to talk about it.
They've decided the Justice Department could investigate it instead. And they've passed sweeping legislation to make it harder and more difficult, if not completely impossible, for people of color to vote. And people of minimal means. They're acting like a business person who closes down his store to the general public, because a few people shoplifted once. Only letting in a few select to shop.
A democracy does not shut out voters because of some minimal voting discrepancies that have absolutely no impact on the outcome of an election, but it hurts the rest of the country when this happens. And certainly no outside agency, certainly no outside agency, should be allowed to audit my vote. That is a violation of my rights.
My vote is private.
It's between me and the paper that I wrote on, and nobody else needs to see that except the voting machine that's counting my vote. This is a total violation of my civil rights. So we need to keep speaking up. We need to do this tomorrow.
We need to do this the next day, and the next day after that, because if we don't do something now, it could be too late.
Now is the time to speak up.
Transcript for Helen
Hi, my name is Helen, and I live in Colorado. And I am concerned about some states trying to take voters' rights away from them. Voting should not be a hard thing or a burdensome thing.
It's our right as citizens to vote.
When I was a young mom, it was really hard for me to go and vote. And there were times when I just didn't, because I was a working mom, I was single, and it was just too hard to go and vote with little ones. I am thankful that Colorado has the mail-in ballots for a lot of reasons. It is easy, but it also helps me to be more accountable. I can search online about the issues, about the people that are running for office, and I can make up my mind easier at home in my own time.
Mail-in ballots have been a blessing to me. I know some people like to go and vote and they like that experience, but I just enjoy being able to take my time and looking through the ballot and making a wise decision. Making it hard for someone to vote is not reasonable, and I hope that people will wake up and see that this is not the right thing to do.
I've been a Republican since 1972, but I have registered as an Independent in October, 2020. I am discouraged about the way the Republican party is going.
So I will vote for my country and not my party.
Thank you.
Transcript for Steve
My name is Steve Anderson. I served as an election judge in Illinois during the 2020 election. I served as a Republican judge. Let me tell you something: The 2020 election was the safest election we've ever had, ever. And the fact that people in my party still continue to push the Big Lie about it being stolen because Donald Trump said it was--despite no evidence of any kind--is destroying us from the inside.
Not only is it bad as a policy matter because he lost, and there's no reason to think that there was any kind of fraud that would overturn the election. The American public knows, and it's making us look like a bunch of assholes who think we're going to question every election going forward because one guy, the former president, said it was rigged! Even though it wasn't.
And he lost. And then he tried to steal the election and then he tried to overthrow the government and his supporters overran the Capitol. What the f*ck else do I need to tell you? What the f*ck else do you need to know, Republicans? Huh? He's a bad dude who lied to you. What have we gotten out of it? Nothing. Nothing.
I worked as an election judge. The election was safe. He lost because he lost. He lost because more people voted for the other person. That's how elections work! Remember? Same process as in 2016. He won the electoral college. There was no fraud. There was no interference, no vote switching, none of this sh*t! No bamboo fibers. I don't know why we keep letting crazy people determine what we're f*cking doing here, because these people have no f*cking idea what they're talking about, and have never worked an election in their goddamned lives.
To think they can just show up one day and be like, oh, maybe the ballots from China. Get f*cked, all you people! Get f*cked! The election was safe and Trump lost. And the fact that you keep bringing it up and the fact that you keep making sh*t up makes all of us look bad.
All the people who keep spreading election lies, f*ck you! Get f*cked! The election was safe. Deal with it.
Transcript for Howard
Hi, I'm Howard from Wisconsin here to support voting rights.
All Americans are created equal with the most fundamental freedom being the right to vote in free and fair elections. Considering all the debate about election rules, I support legislation that enables eligible voters to have easier access to registration and voting.
I oppose legislation that makes voting harder, and I especially opposed legislation that would allow state legislatures to alter or suppress local election results.
Our elections must be as free, fair, and resistant to political pressure as possible.
Transcript for Joe
Good morning.
My name is Joe and I live in Bethlehem, Pennsylvania, and I have been a lifelong Republican through the election of 2020. I did not vote for Donald Trump in 2016 or 2020. I knew what he was from my long career in banking, and I would have nothing to do with him. And shortly after the election, this big fantasy started about the election was stolen. And the Republican response to that was just completely inadequate. And I changed my registration to independent because I could no longer be a party to that kind of nonsense.
In the period of Trump, the Republican Party went from being a safely conservative party to one that seems to be long on moralizing white nationalism and all kinds of other, shall we say, bogus fantasies, to take advantage of people's emotions and fear. The biggest one that I've seen since the election is just increasing emphasis on restricting voting.
Now I started voting in 1967 while I was in college and continued while serving in the Marines and voted many, many times while in the Marines and later in my business career, absentee. So I could safely say I have voted absentee more often than not. It's very important that we give access to people to vote and not create artificial barriers in the name of some false nonsense about voter security.
It's nothing more than an excuse to reduce the voter turnout because the GOP has not got arguments and answers to today's current pressing problems.
In 2020, the party nominated Donald Trump. It did not have a platform. And that says it all.
There are no solutions other than just holding onto power for the sake of guys who have been for all too often around too long. Think about how long Mitch McConnell has served in the United States Senate, at least 36 years. That's too long. So we need a party that cares about people, that has truly conservative solutions that empowers people to address their problems.
And the Republican Party has lost sight of that critical notion, the ability to empower people, to solve their problems and to have equal opportunity regardless of their race or religion or background.
Thank you much and I hope that we can get back hold of the Republican Party before it's too late.
Transcript for Julie
Hello, my name is Julie Nichols. I'm a pediatric therapist from San Antonio, Texas. And I'm also a practicing Catholic, and I'm an ex Republican. And there's a big reason for that. I can list them all. They are numerous, but I'm going to single out a few of them.
The first one is destroying faith in our democracy. Another reason that I have left the Republican party is conspiracy theories. And lies and misinformation that has cost our nation over half a million lives in COVID deaths. And that rate keeps growing because there's so many people that have refused to get vaccinated and masked. Because there's so much information or misinformation going around that it has not allowed us to reach herd immunity as a country, as other countries have.
Another reason that I left the Republican party is that there are so many people that I personally know that believe that the election was stolen. And it was not stolen. Or that the insurrection was just a tour guide, and it was no big deal. I can tell you it was a huge deal. They tried to hijack the election and brought violence and tried to kill people. That is not a tour of the Capitol.
And another reason that I left the Republican party is the restriction on voting rights. The restrictions on voting rights have been so severe that it excludes millions of minority Americans from voting, and that is wrong. That is wrong. There are so many reasons that I could list, but I believe that the evils far outweigh the Democratic party at this point.
Transcript for Steve
I'm Steven from Plantation, Florida. The first time I voted was back in 1968. I believe I was 18 years old. Yeah. Well, anyway my first vote was a vote against Richard Nixon. And from that moment on, I voted Republican every presidential election.I voted for the Bushes. I voted for Romney, you know, all of that.
Um, Florida--we've got a lot, 50 important states--but to me, the two most important are Florida, where I live, and Texas, where our grandkids and our daughters live. I'm part of the 80% who says, you know, I don't see a serious issue with people having to prove who they are, to show who they are when they vote. I've always done it and I don't have any issues with it. I know some folks don't have a driver's license. We need to figure out a way to get them a way that they can show who they are so they can vote.
I'm for mail-in voting. I think for me, I'm retired and I'd just as soon do that as anything else. And I lived overseas for many, many years, and obviously the only way you can vote overseas is if you've sent your ballot in. And so we've done that. I've voted by mail for probably the last 20-some years, I guess. And so I think that's great.
I think we need to make it easier for people to be able to get to the polls. We need to make it easier for people to vote. Make a holiday out of election day. Early voting to me is really important for people. A lot of people, they work, you know, you vote on Tuesday and people work. You know, they've got to earn a living. And so, so I think early voting and being able to vote on Sundays.
A lot of people go to church down here. Open them up and let them vote on Sundays. We just need to make it easier for people to vote. There are a lot of Republican people who were involved in this who really want to make it easier to vote.
That's what they think this country is all about is being able to vote. People have to vote and you have to accept the results. This baloney about fraud and everything like that. You know, it's just unbelievable. I just can't get my arms around it, to think that there would be 10% of all of the votes that were counted were fraudulent. I just can't, I can't believe it. That'd be like 10 million votes were fraudulent. And then it's just not--it doesn't make sense to me that people would believe it.
The fact that they're making these laws that are taking the certification of votes out of the hands of the people who were supposed to do it, is a little bit scary. It's a lot scary.
And you can see the danger of what's coming up in 2024, I think with that.
Transcript for Chris
Hi, I'm Chris Vance from Sumner, Washington. I'm a former Republican elected official and state party chairman. Democracy is based on a very simple concept, which is that if you lose the election, you've got to be willing to accept that loss. You lose, and you accept it, and you move on.
Donald Trump's unwillingness to do that, and his spreading of the lies and insane conspiracy theories that this election is somehow been stolen or it's fraudulent, is causing deep rot within our democracy. It's leading people to not believe that our system is fair, and it is leading Republican state legislators to actually pass legislation to make it harder to vote. All because Donald Trump won't accept that he lost.
We have to confront this.
We have to say that it's wrong. We have to say that it's not true. We have to defend Republicans who are standing up, like Liz Cheney and Adam Kinzinger and Jamie Herrera Butler from my state, who are defending the constitution and the rule of law. And we've got to unelect Republicans who refuse to support democracy.
Democracy is fragile. It's failed in other countries at other times, and we can't let that happen here.
We've gotta stand up.
Transcript for Ryan
Hi, my name is Ryan. I'm from Cincinnati, Ohio, and I've been a Republican my entire life. I campaigned for John McCain and Mitt Romney, and I voted for Donald Trump in 2016. This was, this past election was the first election I voted for a Democrat. I'm very happy with voting for Joe Biden. I felt that that was a return to normalcy and what America's all about.
And I, I don't know if there's a place for me in the current Republican party. It really has become the party of, really, disinformation and voter suppression. They figure if they can't win enough votes, you might as well make sure other people can't vote. And it's really sad.
I think that as long as they're members of Congress that are still sitting in the chambers every day voting, that attempted to overturn the election… Until that last member is out of Congress I just don't see myself ever voting for the Republican party.
They essentially tried to overthrow an election to keep an authoritarian in Donald Trump in power. And to me, that's wrong. And I'll always, you know, Republican values have been to stand up for what's right.
But right now they're not.
It's become the party of Donald Trump. And I hope many years down the road we have a viable Republican party because I think that is actually what makes America great.
Transcript for Jon
Hello, my name is Jon Gunderson. I've been asked to speak about the right to vote.
This is something that's been very fundamental to our democracy and both Republicans and Democrats have largely agreed on the right to vote and the peaceful transfer of power. We've had a history of the expansion of the right to vote, of the franchise. And even though we are, as any democracy, we are flawed, history has gone towards justice. As Martin Luther King once said, "the arc of history bends towards justice." I agree with this.
Our Founding Fathers wrote two remarkable, rather revolutionary documents, the Declaration of Independence and the Constitution. However, these men, they were men of course, were also men of their times. And in 1789, the right to vote was limited to white male landholders. Happily we've expanded that right. The 15th Amendment gave the vote to former slaves. The 19th Amendment gave the vote to women, the 26th Amendment lowered the voting age from 21 to 18, that was proposed by Richard Nixon, by the way.
So we've had an expansion of the right to vote and both Republicans and Democratic candidates have agreed to that. When you lose the election, you then congratulate the winner of that election. Clinton and Gore won the majority of votes, but they conceded to the eventual winners the next day. That's called sportsmanship. We tell our kids about that.
There are winners, there're losers. When the other team wins, you congratulate them. You may not like what the ref said, but you congratulate them. That's what you do in human terms.
What happened in 2020?
Well, Donald Trump lost the election by 7 million votes, 76 electoral votes, every court, every state legislature, every Secretary of State from Republicans to Democrats said that the election was free and fair. Trump's own Department of Justice said it was the most secure election in history. What does Trump do? Well, he calls it the big lie. He has his followers storm the Capitol or January 6th to stop the elections. This is not what you do in a democracy.
What do the Republicans do?
Well, most of them know, at least the politicians know that Trump lost, McConnell and McCarthy know that, and yet they refuse to have an independent commission look into this. When we have a national tragedy like 9/11 or Pearl Harbor or the Kennedy assassination, we do an investigation, non-partisan, for lessons learned. They refuse to do this.
What happens next?
Well, in the last couple of months, many legislators are proposing new measures to limit the right to vote. Gerrymandering for example. So in the old days people chose the politicians. Now it seems politicians are choosing the people who vote. Republicans and democratic administrations or legislators have both done this, but now it is largely the Republican districts that do it. Some of these propose to limit mail-in ballots.
Now, mail-in ballots are something Republicans used to advocate because they were mostly military ballots. Not anymore. They limit where you can vote, how you can vote, and maybe as troubling as limiting who could vote, you now determine who counts the vote. So instead of having independent monitors count the vote, we see in Arizona and Georgia and other places you'll have politicians determining who should count the vote. It severely affects our democracy.
So what do we do about it?
Well, one thing we do is work actively locally to make sure the expansion of the franchise occurs. One thing I would also advocate, and I do this to both my liberal friends and conservative friends, talk to each other, get outside your own box. And there are issues, not only in terms of the size and role of the government, the extent of the U.S. involvement overseas, but even contentious issues like academic freedom, immigration, and yes, race.
There are Republicans who are conservative, very conservative, who have also challenged the Trump base on the right to vote and say, 'the elections were fair, get over it.' People like Liz Cheney, Mitt Romney, Adam Kinzinger. Talk to these people. You may not agree with them, but maybe you can come to some common solution.
What about those who refuse to acknowledge the elections of 2020, even though they know that Biden won?
McCarthy, McConnell, and others. And then there are the QAnon, the conspiracy types. Well, they're not going to change. So I'd say get involved locally, vote, get your friends to vote. I'm thinking of, for example, what courage is for a politician. I've been reading about the Declaration of Independence, and when our Founding Fathers signed that document, they were committing an act of treason, an act of sedition against the most powerful empire of the world. The result for them could have been death, hanging, but they did it.
Think about politicians now. It takes no courage to tell the truth. So I say, vote these guys out of power, vote for expansion of the right to vote a secure vote and, in the final analysis by doing this, and pardon this expression, it'll make America great again.
Thank you for your patience.
Transcript for Rev
Hello, I'm Rev Graham. Recently it's come to my attention that a lot of states are trying to put laws on the books that make it hard for people to vote, that interfere with a basic right we have casting a vote, trying to impede people's rights, and pretty much based along some sort of party line.
When it comes to voting, we really shouldn't be looking at party lines. Our allegiance should be to principles. Not people, not party. Parties and people should pledge allegiance to a flag, to a country, to a Constitution.
Those are principles we've gotten away from.
If I'm only pledging allegiance to a party and someone else in the country pledges allegiance to their party, we have no common ground, we have nothing to work towards. Which means instead of trying to find common ground and move the country forward, I resort to tricks like trying to prevent them from getting to the polls and vote, which means my representatives don't have to be better at their jobs.
They don't have to be good civil servants. They just have to have more money and more resources than the person in the next party. That's not fair. That's not what our country is about.
We need to change that.
Transcript for Patrick
I'm Patrick Myers. I live in Florida. I've been an independent voter. The last time I voted for a Republican candidate was 2012 because I have seen the Republican party take a hard right turn.
I have been voting by mail in Florida for as long as I can remember. It is extremely easy or it was extremely easy to register. You can register online if you wanted to.You could either go to the local office and register. You could print an application offline and mail it in, or you could go online to a website and it was very easy to do.
And during the pandemic, I made sure I voted by mail cause I have some medical issues that I didn't want to go to a polling place.
The results started coming out and a lot of people got all up in arms because suddenly the results kept changing, which is exactly what happens because they do some things first and then they do same day. Suddenly, because even though that in this state the Republican candidate won, apparently the wrong people voted and they don't like it. They just don't like the fact that we have voter turnout records. And they don't like it because a lot of people took advantage of vote by mail.
And they changed the law for some reason to make it harder to vote, restrict the types of identity that can be used and, making you jump through a lot more hoops to initially register to vote, which is anti-democratic.
The Republican party increased their voter registration. They had a big effort to register voters and they started voting by mail. So I'm not quite sure what the problem is other than the big lie. Because someone is a big baby. Can't accept the fact that they lost. Doesn't understand why people don't like them, their policies.Their racist tendencies.
I don't know what has happened to this party. I don't understand this party. It's gone to an authoritarian model. It's embraced conspiracy theories. They can't accept the fact that more people voted for the Democratic candidate, Joe Biden and Kamala Harris, than their candidate.
There are some local candidates that I like. I will not vote for them until the party is purged of this cancer.
Transcript for Fred
Hi, my name is Fred Behringer. I live in Connecticut. I've been a lifelong Republican.
I'm a scientist by training. I own guns and I enjoy hunting and fishing. I'm very concerned about where the Republican party is heading. You read that many of us have fallen into the trap of tribalism, where we're stuck with a certain belief and are hesitant to change our thoughts and I hope that's not the case and there's still room for an exchange of ideas and discussion.
Along those lines, I'm married to a Democrat. And usually when my wife and I discuss issues, we ended up at pretty close to the same place. And that's because we take look for the best ideas and avoid the extreme views of the left and right.
I used to think of the Republican party as the more responsible sane party. Now that may be debatable, but there was this tradition of respecting the law, the military, fiscal irresponsibility, and other conservative notions like that. A lot of that seems to have gone out of the window.
And one example of that is the persistent belief that the election was fake and that Trump won despite all the evidence indicating that it was a highly reliable election. Now, one consequence of this has been the rush to change election laws. And there's no doubt that certain laws should be changed.
It's interesting that here in Connecticut, which is a progressive blue state, our laws are more restrictive than some seen in some red states. So there's a room for dialogue.
But there's no doubt that the primary motivation is to steer votes in the direction of Republicans in the future. So,you know, the ironies of all this is that Republicans are shooting themselves in the foot and that's because most Americans are still centrist.
They want to deal with the truths. They want to deal with facts. They want to solve problems. They want to be heard and respected, and they want equitable solutions.
Also, as I indicated in the past, Republicans generally tended to respect tradition and law and order, and that has all gone out the window under Trump and his enablers.
So, look, it's time to end the craziness. It's high time for Republicans to wake up.
I know down deep Republicans are very patriotic and they want the best for the country and for the country's future. But they've got to cast off the spell that's been cast by a false prophet and a huckster and his enablers.
God bless you. And God bless America.
Transcript for Kim
Hi, my name is Kim.
I'm a former Republican. I live in Arizona. Here in Arizona we've had the state Republicans in the legislature pass voter suppression laws. They couldn't accept that Trump lost in the last election. We've had two certified recounts and they hired a small security firm out of Florida, a Cyber Ninja company who had never done audits like this before. They came in and started looking for fiber, bamboo material on the ballots, looking for watermarks. Their CEO who publicly proclaimed that the presidential election was rigged that it had been stolen.
So, so much for objectivity here in Arizona.
As you know, in the past several months at least 17 states have passed voter suppression laws. Saying that they're concerned about mail-in votes and all kinds of things. You know, as a Republican, years ago I voted all the time by mailing in my vote. There was never any question that there was any irregularities or that anything had taken place that would discount my vote, but when Republicans lost, that's when they've come after and gone after these different states with these voter suppression laws.
I heard a professor of history talk a couple of weeks ago about democracy, and he talked about what happened in past elections, free and fair elections, throughout the history of the past hundred years, beginning with the German election in 1932. He said that the German people in '32 had no idea that that would be the last time that they would vote in a free and fair election. And that didn't end until the end of the war for West Germany, and then 1990 for East Germany when they were again unified. He then talked about the people in Czechoslovakia, that the Czechs had no idea in 1946 that that would be their last free and fair election until the wall fell in 1990. And then he concluded with the Russian people in 1990, that they had no idea that that would be their last free and fair election. And to this day, there is still not a free and fair election in Russia.
So what we've got is Republicans repeating what history has shown is a disaster, and we certainly don't want that in 2024. You know, the Republicans used to stand for what I thought was for America, but really they stand for themselves. I read an article a few days ago and a person quoted Voltaire, and paraphrasing that he said, "Those who can make you believe absurdities can make you commit atrocities." And that's what happened on January 6th.
We just need to make sure that this vote will not be stolen in 2024.
Thanks a lot, I'll talk to you later.
Transcript for Carl
Hello. My name is Carl Young. I live in upstate New York. I've been a Republican for better than 50 years. I held office for 16 years, including eight years as the county executive in Broome county. But I have to say, to be brutally honest, the Republican party that I joined and I served and I supported is today nowhere to be found.
For example, today's Republican party is a policy desert. It has no ideas, no proposals, no thoughts on how to deal with any of the national issues we're confronting in healthcare, climate change, crime, immigration, COVID-19. Pretty much, nothing other than to simply say no to any other proposal that comes down the line.
And worse than this, the party of Lincoln has become a refuge for the Ku Klux Klan, the proud boys, numerous other white supremacist collections that have no real agenda that is consistent with our values.
Worse than that, even the state legislatures, Republican legislatures, are seeking ways to limit access to voting for blacks and other minority groups.
Furthermore, they didn't even create a party platform in the run-up to the 2020 election, something that would articulate ideals and goals, something that might unite the party and unite the people of this country.
Instead, that devolved into a kind of a cult of personality, loyal to an anti-democratic narcissist. But as disgraceful as all of this is, it pales in comparison to the total abandonment of integrity by elected Republicans in the run up to, and then the two months after, the 2020 election.
The big lie that the election was stolen, a lie originated by president Trump, but embraced by countless Republican elected officials and state party officials: that is just unconscionable. Undermining the faith of the public or trying to undermine that faith in the legitimacy of our electoral system is the stuff of anti-democratic totalitarian regimes.
Putin would be proud. This is Brave New World and 1984, all rolled in. I taught history and government for 15 years. And I believe that the insurrection of January 6th was a far greater threat to our system then September 11th, 2001.
That the Trump inspired assault on our democracy and our capital that occurred at all is disgraceful. That in the wake of that riot, however, worse was that 140 Republican members of Congress voted basically to overturn the results of the election.
That is just beyond reprehensible because they knew that it was a lie. Countless numbers of courts, including the Supreme Court, had thrown out the cases that they had brought.
Bill Barr told him that it was his term was bullshit. Not exactly strict legal ease, but we know where he was headed. That violation of their oath, the oath that they had just taken a few days earlier to defend the constitution, that alone should disqualify all from ever holding office.
John Boehner has said that the Republican party is not the Republican party, that this is the Trump party. That the Republican party is taking a nap. Well, until the real Republicans wake up to run the party, I believe we should all hold these individuals and the party itself accountable by retiring them.
November, 2022 would be a good time to start. Thank you.
Transcript for Gary
I'm Gary Sasse. I'm from Rhode Island. I was state chair of the Rubio campaign in 2016. Later, I was a member of the Northeast policy staff for Govenor Kasich during that campaign and also state chair of his campaign. I've served on the state Republican executive committee uh, in the past.
You know, the Republican party of Donald Trump is destroying our democratic institutions by telling the Big Lie that the election was rigged. By the insurrection rhetoric that has come from that which was directly caused January 6th. By the failure to condemn the January 6th insurrection by the unwillingness of Republican leaders in Congress to participate in a bi-partisan investigation. All of this equals the party becoming a cult of personality that unfortunately is comfortable with conspiracy theories. This action is undercutting the integrity of our electoral process, but destroying a faith in democratic institutions.
Several state legislatures are passing bills. It's motivated by one word: power. And they don't have confidence that they are going to the people with solutions to problems people face. And they're not concerned about governing. They're just concerned about political power and because they focused on staying in office, they don't focus on governing and do not consider what the implications of what's being proposed have on our system.
If people don't participate, they turn off the system, it becomes open to all types of abuses. And we're seeing that in the Republican party right now by bending to conspiracy theories that make no sense.
Transcript for Marie
Hi, I'm Marie and I live in Michigan.
I have always considered myself to be a moderate Republican voter. However, since the 2020 election and the January 6th Capitol Insurrection, I have decided that I can no longer support that party with my votes. The Republican Party values one thing and one thing alone: remaining in power, no matter what it takes, whether it's obstruction, lies, and falsehoods smearing the other side, or even through violence.
One of the efforts that the Republican Party has taken on since the insurrection has been to try to suppress the vote in order to stay in power. All across the country, states have introduced dozens of bills to make it more difficult for people to vote and to make it more difficult for their vote to count. In addition, Republican legislatures have introduced provisions that may make it possible for them to overturn and cancel the people's vote. That is, cancel the people's vote if they didn't like the outcome.
This is unfair.
It's immoral.
Our Constitution enshrines the right of all Americans, 18 years of age and older, no matter where they live, to vote and for their vote to count. In order for the people to be able to vote, it needs to be convenient. I support early voting and absentee voting. Absentee voting is secure. I voted absentee for the first time in the 2020 election. I was able to track my ballot online to ensure that it was properly recorded. This made voting convenient for me.
Voting should be convenient for all American citizens to allow more participation.
Every American should be allowed to vote safely, securely, and conveniently.
Transcript for Lisa
I'm Lisa. I was a 30 year voting Republican. That all stopped when Donald Trump became our president. And when he lost the election in 2020, honestly, I was relieved.
Until January 6th. I'd seen him perpetuate the Big Lie that he somehow had the election stolen from him. I saw many people in his camp parroting the same thing. And then after the insurrection occurred on our nation's Capitol, I could not believe that people I had voted for in the past were supporting the Big Lie still. It continues today.
So I'll never vote for anyone, anyone who continues to parrot that lie.
But what I'm also seeing today are states, notably those that Donald Trump lost, trying to limit voters in the future. They're doing everything in their power to prevent people from getting to the polls to vote. You know why? Because they don't stand for policy anymore.
It's no longer the party that I once supported that was based on ideas and principles. Now it's about stopping people. It's about a personality. It's not about a policy.
I would ask that you would find it in yourself to contact your state elected leaders, convince them that if they want to win voters and elections, they need to put forth policies that encourage voters to vote for them, not just to restrict people from going to the polls.
Leadership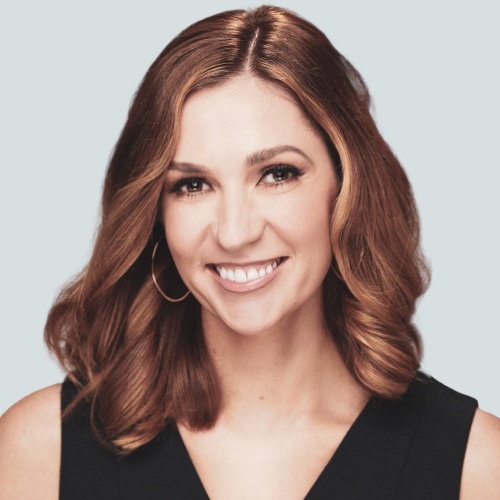 Amanda Carpenter
Director
Amanda Carpenter is a political commentator for CNN, a political columnist for The Bulwark, and the author of GASLIGHTING AMERICA: Why We Love It When Trump Lies To Us.
Linda Chavez
Advisory Board Member
Linda Chavez is a former White House official in the Reagan administration and chairman for the Center for Equal Opportunity.
Charles Djou
Advisory Board Member
Charles Djou served as a Republican member of the U.S. House of Representatives, representing Hawaii's 1st congressional district.
Mickey Edwards
Advisory Board Member
Mickey Edwards served as a Republican member of the U.S. House of Representatives, representing Oklahoma's 5th congressional district.
Michael Steele
Advisory Board Member
Michael Steele is the former lieutenant governor of Maryland and the former chairman of the Republican National Committee.
Bill Kristol
Chairman
William Kristol is a founding director of Defending Democracy Together and chairman of the board for the Republican Accountability Project.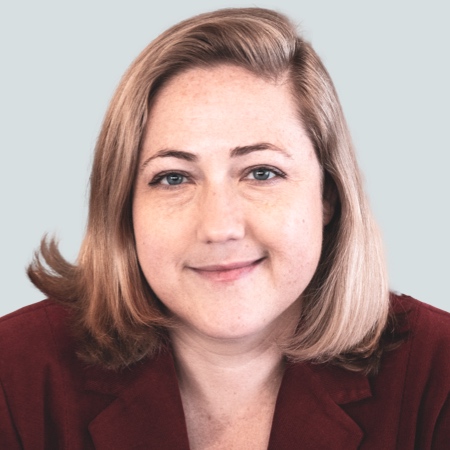 Sarah Longwell
Executive Director
Sarah is a Co-Founder of Defending Democracy Together, spokeswoman for its project Republicans for the Rule of Law, and executive director of the Republican Accountability Project.