Rep. Louie Gohmert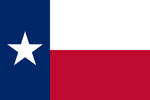 Texas · District 1
Signed Texas amicus brief
Objected to certification of electoral college votes in one or more states
Made false and/or irresponsible public statements against democratic system
Voted against impeachment or conviction of Donald Trump for inciting an insurrection
Voted against creating an independent commission to investigate the Jan. 6 attack
Voted against holding Steve Bannon in contempt of Congress
Biography
Rep. Louie Gohmert represents Texas' 1st district in the House. Gohmert was first elected in 2004 and is now serving his ninth term in office. Prior to serving at federal level, Gohmert served three terms as a Texas state district judge and completed a term as Chief Justice of Texas' 12th District Court of Appeals.
Despite his judicial background, Rep. Gohmert has subverted the rule of law at every turn. He was one of 147 Republican members of Congress who objected to the certification of the Electoral College and voted to overturn the presidential election. Even before the election was projected, Rep. Gohmert was stoking fears and spreading lies, saying, "I'm in Philly where voter fraud is rampant" and "The election is in the process of being stolen!"
In the days following the election, Gohmert perpetuated lies on Newsmax, OAN, and via personal video statements, where he has called on Trump supporters to "go to the streets and be as violent as Antifa and BLM." On Jan. 6, he spoke at the D.C. "Stop the Steal" rally, where he said "today's the day that American patriots start taking down names and kicking ass."
Rep. Gohmert did not vote in support of the bipartisan commission proposal to investigate the Jan. 6 insurrection.