Sen. John Cornyn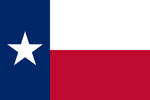 Texas
Did not sign Texas amicus brief
Affirmed certification of all states' electoral college votes
Made no public statements about the election, or was evasive
Voted against impeachment or conviction of Donald Trump for inciting an insurrection
Voted against creating an independent commission to investigate the Jan. 6 attack
Did not vote on holding Steve Bannon in contempt of Congress
Biography
Sen. John Cornyn serves as the senior senator from the state of Texas.
Sen. Cornyn lightly disputed Donald Trump's claims of widespread election fraud, stating that "I haven't seen anything that would change the outcome." While continuing to distance himself from Trump's lies, Sen. Cornyn remained ambiguous about who he thought won the election, saying "it looks to me like a pathway for the president has narrowed if not closed." He continued to say that the 2020 Electoral College results should be certified by Congress, stating "I know of no reason that would justify Congress not doing that."
When lies about the election helped provoke the Jan. 6 insurrection, Sen. Cornyn failed to hold Trump accountable for his role in inciting the attack. He acknowledged in a statement announcing his vote to acquit that "too many public officials, including the President, have used reckless and incendiary speech," but ultimately dodged by calling the charges made by the House impeachment managers "a bridge too far." Sen. Cornyn may not have helped spread lies about the election, but he repeatedly lacked the courage to tell the truth without reservation.