Rep. Scott Franklin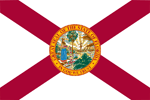 Florida · District 15
Not in office when Texas amicus brief was signed
Objected to certification of electoral college votes in one or more states
Made no public statements about the election, or was evasive
Voted against impeachment or conviction of Donald Trump for inciting an insurrection
Voted against creating an independent commission to investigate the Jan. 6 attack
Voted against holding Steve Bannon in contempt of Congress
Biography
Rep. Scott Franklin represents Florida's 15th congressional district.
Rep. Franklin objected to certifying the 2020 election based on lies about the validity of the results, arguing that "following the election, there has been a lack of transparency in counting votes in several states that merit closer scrutiny." He used these lies to continue justifying his objection after the Capitol was attacked by rioters, stating "Arizona, Georgia, Pennsylvania and Wisconsin have presented Electoral College slates that were elected illegally because they were not done in accordance with the laws enacted by their legislatures."
He also refused to impeach Trump for inciting the Jan. 6 insurrection, calling impeachment "political opportunism" in a statement announcing his decision.
Rep. Franklin did not vote in support of the bipartisan commission proposal to investigate the Jan. 6 insurrection.