Rep. Pat Fallon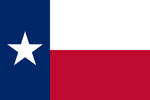 Texas · District 4
Not in office when Texas amicus brief was signed
Objected to certification of electoral college votes in one or more states
Made false and/or irresponsible public statements against democratic system
Voted against impeachment or conviction of Donald Trump for inciting an insurrection
Voted against creating an independent commission to investigate the Jan. 6 attack
Voted against holding Steve Bannon in contempt of Congress
Biography
Rep. Pat Fallon represents Texas's 4th congressional district.
Rep. Fallon was uninterested in protecting our democracy. On January 6, he wrote that he was objecting to Arizona's electoral votes and believed that "We must pushback and stand up for ALL Americans! If we don't have free, honest and open elections then we are no longer a republic," There was no evidence that the election was not free, honest, and open. Rep. Fallon's public statements contributed to the insurrection that took place at our Capitol building.
Rep. Fallon did not vote in support of the bipartisan commission proposal to investigate the Jan. 6 insurrection.
Because Rep. Fallon made it clear that he does not value our democracy and actively sought to undermine it, he gets an F.