Rep. Michael Waltz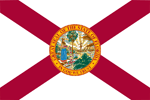 Florida · District 6
Signed Texas amicus brief
Affirmed certification of all states' electoral college votes
Made no public statements about the election, or was evasive
Voted against impeachment or conviction of Donald Trump for inciting an insurrection
Voted against creating an independent commission to investigate the Jan. 6 attack
Voted against holding Steve Bannon in contempt of Congress
Biography
Rep. Michael Waltz represents Florida's 6th congressional district.
After signing onto the Texas amicus brief, Rep. Waltz reversed his original decision to object to certifying the Electoral College votes, stating that "I planned to object to some of the electors of states because I truly believed there were constitutional issues regarding states and courts changing election laws shortly before Election Day…We cannot allow our institutions to tear apart over procedural debates."
Though he did not take the step to vote to reject the will of millions of voters, Rep. Waltz was unwilling to hold those responsible for the Jan. 6 attack accountable. He voted against impeaching Donald Trump for inciting the insurrection, saying "the president loves this country. He doesn't want violence." He also voted against establishing a Jan. 6 commission that would investigate what security flaws led to the storming of the Capitol.