Rep. Jody Hice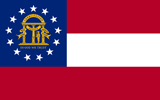 Georgia · District 10
Signed Texas amicus brief
Objected to certification of electoral college votes in one or more states
Made false and/or irresponsible public statements against democratic system
Voted against impeachment or conviction of Donald Trump for inciting an insurrection
Voted against creating an independent commission to investigate the Jan. 6 attack
Voted against holding Steve Bannon in contempt of Congress
Biography
Rep. Jody Hice represents Georgia's 10th district in the House.
On Jan. 4, Rep. Hice tweeted that "fraudulent elections and liberty cannot co-exist! If fraud is tolerated, tyranny will ensue! We cannot afford to be idle. These are the moments that count. We must eradicate election fraud and prosecute the guilty. OBJECT to the electoral certification in Congress on Jan 6!" Two days later, the Capitol was sacked by a mob hoping to overturn the results of the 2020 election. He went through with his objection and later refused to hold Trump accountable for his role in inciting the attack, calling impeachment a "sham."
Rep. Hice recently announced that he plans to challenge GA Secretary of State Brad Raffensperger in the Republican primary because he refused to overturn Georgia's election results. Hice continued to spread lies about the 2020 election in his announcements, saying there were "cracks in the integrity of our elections, which I wholeheartedly believe individuals took advantage of in 2020."
Rep. Hice did not vote in support of the bipartisan commission proposal to investigate the Jan. 6 insurrection.