Rep. Bruce Westerman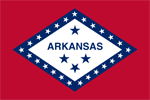 Arkansas · District 4
Signed Texas amicus brief
Affirmed certification of all states' electoral college votes
Made statements that supported the integrity of American democracy
Voted against impeachment or conviction of Donald Trump for inciting an insurrection
Voted against creating an independent commission to investigate the Jan. 6 attack
Voted against holding Steve Bannon in contempt of Congress
Biography
Rep. Bruce Westerman represents Arkansas's 4th congressional district.
As votes were still being counted, Rep. Westerman helped promulgate lies about the legitimacy of the election, tweeting that "every legal ballot should be counted. Any fraud should be immediately investigated and addressed." Though he signed onto the Texas lawsuit that would have disenfranchised millions of voters across the country, he voted to certify the Electoral College votes of all states, saying in a statement that "I supported a variety of legal challenges to investigate election fraud allegations. However, I did not object to the final count of electors."
Though Rep. Westerman did not take this step to overturn the 2020 election results, he failed to call for accountability after the Jan. 6 insurrection. He voted against impeaching Donald Trump for his role in inciting the attack, calling the process a "rushed impeachment." He similarly voted against the establishment of a Jan. 6 commission to get answers about how the Capitol was allowed to be attacked.