Rep. Brett Guthrie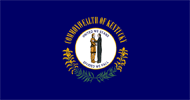 Kentucky · District 2
Did not sign Texas amicus brief
Affirmed certification of all states' electoral college votes
Made no public statements about the election, or was evasive
Voted against impeachment or conviction of Donald Trump for inciting an insurrection
Voted against creating an independent commission to investigate the Jan. 6 attack
Voted against holding Steve Bannon in contempt of Congress
Biography
Rep. Brett Guthrie represents Kentucky's 2nd congressional district.
Rep. Guthrie was one of the House Republicans to not sign onto the failed Texas amicus brief. He also was not willing to object to the counting of the electoral college votes, an effort meant to overturn the results of a free and fair election.
However, Rep. Guthrie did not make it clear to his constituents that allegations of voter fraud and voter irregularities were false. When some Republican leaders decided to congratulate Joe Biden as the next president to help ensure a normal and peaceful transfer of power, Rep. Guthrie decided not to do that.
Rep. Guthrie also did not want to hold President Trump accountable for his rhetoric and actions that led to the insurrection on Jan. 6. In a statement, he wrote that "I unequivocally condemn the violent mob storming the Capitol last week and want those responsible to be prosecuted to the fullest extent of the law." Yet, he did not support the impeachment of President Trump because he can't support "the urgency to impeach today without knowing all the facts."
Rep. Guthrie did not vote in support of the bipartisan commission proposal to investigate the Jan. 6 insurrection.