Rep. August Pfluger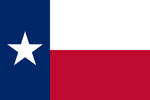 Texas · District 11
Not in office when Texas amicus brief was signed
Objected to certification of electoral college votes in one or more states
Made false and/or irresponsible public statements against democratic system
Voted against impeachment or conviction of Donald Trump for inciting an insurrection
Voted against creating an independent commission to investigate the Jan. 6 attack
Voted against holding Steve Bannon in contempt of Congress
Biography
Rep. August Pfluger represents Texas' 11th district.
On Nov. 6, Rep. Pfluger tweeted that "Nancy Pelosi is now holding the majority by a handful of votes & desperate to steal more. Results must be transparent and legitimate. The President is right to ask questions." Well after it was apparent that Joe Biden was the President-elect, on Nov. 23 Rep. Pfluger posted the following summary of an exchange with a constituent: "Our conversation was filled with raw emotion and Dan emphasized how much he loves his country and was choked up to think about the election being stolen, depreciating our American democracy." On Dec. 16, he signed on to a letter urging Speaker Pelosi to "promptly act to support the integrity of our election processes," neglecting to consider that there was no real reason the integrity of our election was in question.
Rep. Pfluger receives an F for his irresponsible public statements and votes.