Sen. Richard Burr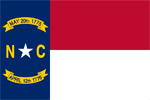 North Carolina
Did not sign Texas amicus brief
Affirmed certification of all states' electoral college votes
Made statements that supported the integrity of American democracy
Voted to impeach or convict Donald Trump for inciting an insurrection
Did not vote on creating an independent commission to investigate the Jan. 6 attack
Did not vote on holding Steve Bannon in contempt of Congress
Biography
As I said on January 6th, the President bears responsibility for these tragic events. The evidence is compelling that President Trump is guilty of inciting an insurrection against a coequal branch of government and that the charge rises to the level of high Crimes and Misdemeanors. Therefore, I have voted to convict.

By what he did and by what he did not do, President Trump violated his oath of office to preserve, protect, and defend the Constitution of the United States.
Sen. Richard Burr is North Carolina's senior senator. Before winning his 2004 election to the U.S. Senate, Sen. Burr represented North Carolina's 5th congressional district in the U.S. House for a decade. He has been a loyal supporter of President Trump's during his time in the Senate, and was an early endorser of his – this makes Sen. Burr's decision to vote to convict Trump all the more remarkable. When Trump fired key Department of Homeland Security official Chris Krebs in the wake of the election simply for telling the truth that the election was secure, Sen. Burr rose to Krebs' defense, putting out a statement praising his efforts and defending his integrity.
When some of his colleagues rose to challenge the Electoral College results on Jan. 6, despite the violence that had just unfolded as result of such frivolous challenges, Sen. Burr spoke unequivocally: "The President bears responsibility for today's events by promoting the unfounded conspiracy theories that have led to this point. It is past time to accept the will of American voters and to allow our nation to move forward." Despite voting against the impeachment trial's constitutionality on Feb. 9, Sen. Burr nonetheless resolved to listen to the evidence as an impartial juror. On February 13th, Sen. Burr honored his own oath of office and voted to convict Trump on the Article of Impeachment.