Sen. Mitt Romney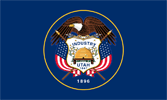 Utah
Did not sign Texas amicus brief
Affirmed certification of all states' electoral college votes
Made statements that supported the integrity of American democracy
Voted to impeach or convict Donald Trump for inciting an insurrection
Voted to create an independent commission to investigate the Jan. 6 attack
Did not vote on holding Steve Bannon in contempt of Congress
Biography
After careful consideration of the respective counsels' arguments, I have concluded that President Trump is guilty of the charge made by the House of Representatives…. President Trump also violated his oath of office by failing to protect the Capitol, the Vice President, and others in the Capitol.
Sen. Mitt Romney is Utah's junior senator and has served in this role since 2019. Prior to representing the people of Utah in the Senate, he served as the 70th Governor of Massachusetts and was the 2012 Republican nominee for president. A proud Republican, Sen. Romney has not let petty partisan politics get in the way of respecting the rule of law and abiding by the Constitution. In February of 2020, Sen. Romney was the only Republican lawmaker to vote to convict Trump for abusing his presidential powers. He was one of the first GOP senators to congratulate Joe Biden and Kamala Harris on their victory and has repeatedly denounced Trump's attempts to spread lies and threats against local election officials saying, "It is difficult to imagine a worse, more undemocratic action by a sitting American President."
When some of his Republican colleagues attempted to overturn a free and fair election, Sen. Romney predicted that Trump's lies, amplified by his enablers, could lead to violence, warning,"Adding to this ill-conceived endeavor by some in Congress is the President's call for his supporters to come to the Capitol on the day when this matter is to be debated and decided. This has the predictable potential to lead to disruption, and worse." He condemned the attack on the Capitol as "an insurrection, incited by the President of the United States. Those who choose to continue to support his dangerous gambit by objecting to the results of a legitimate, democratic election will forever be seen as being complicit in an unprecedented attack against our democracy." On Jan. 26, he voted against a motion that would have declared Trump's Senate trial unconstitutional. On February 13th, Sen. Romney honored his own oath of office and voted to convict Trump on the Article of Impeachment.