Sen. Mitch McConnell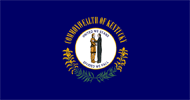 Kentucky
Did not sign Texas amicus brief
Affirmed certification of all states' electoral college votes
Made statements that supported the integrity of American democracy
Voted against impeachment or conviction of Donald Trump for inciting an insurrection
Voted against creating an independent commission to investigate the Jan. 6 attack
Did not vote on holding Steve Bannon in contempt of Congress
Biography
Sen. Mitch McConnell serves as the senior senator from the state of Kentucky and currently serves as the Senate Minority Leader.
Though Sen. McConnell initially enabled Donald Trump's lies about the election in the lead up to the Electoral College certification, calling Trump's ultimately fruitless legal challenges "the American way," he eventually dismissed efforts to object to the results. McConnell called voting to certify the results the "most consequential I have ever cast" and on Jan. 6, stated "if we overrule them, it would damage our republic forever. This election actually was not unusually close." After Trump incited the Jan. 6 attack on the Capitol, McConnell also stated during Trump's impeachment that he was "practically and morally responsible for provoking the events of the day."
Despite these strong statements, Sen. McConnell did not back them up with actions. He failed to hold Trump accountable and voted to acquit him in his impeachment trial.