Sen. Mike Braun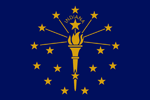 Indiana
Did not sign Texas amicus brief
Affirmed certification of all states' electoral college votes
Made no public statements about the election, or was evasive
Voted against impeachment or conviction of Donald Trump for inciting an insurrection
Did not vote on creating an independent commission to investigate the Jan. 6 attack
Did not vote on holding Steve Bannon in contempt of Congress
Biography
Sen. Mike Braun serves as the junior senator from the state of Indiana.
In a Dec. 2 op-ed, Sen. Braun pushed the lie that the 2020 election results might be illegitimate, writing that he wanted to investigate "concerns about misconduct with mail-in ballots to ensure everyone can be confident in election results going forward." In a statement accepting the Electoral College votes, he argued the "results of the Electoral College should not diminish the need to continue a thorough investigation into the irregularities and credible allegations of fraud."
Sen. Braun used these falsehoods to justify his original intent to object to certifying the 2020 Electoral College results, stating he would do so because "ideally, the courts would have heard evidence and resolved these claims of serious election fraud. Twice, the Supreme Court had the opportunity to do so; twice, the Court declined." The Supreme Court dismissed these claims because of insufficient evidence to support Sen. Braun's concerns. It was not until the Jan. 6 attack on the Capitol, an event provoked by constant lying about the election, that Sen. Braun finally relented and voted to certify the results.