Sen. James M. Inhofe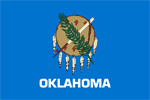 Oklahoma
Did not sign Texas amicus brief
Affirmed certification of all states' electoral college votes
Made no public statements about the election, or was evasive
Voted against impeachment or conviction of Donald Trump for inciting an insurrection
Did not vote on creating an independent commission to investigate the Jan. 6 attack
Did not vote on holding Steve Bannon in contempt of Congress
Biography
Sen. Jim Inhofe serves as the senior senator from the state of Oklahoma.
Sen. Inhofe initially refused to accept Donald Trump's defeat in the 2020 election, arguing "I expect he'll be re-elected, no doubt, because of the things he's done" and that the result was "not a done deal." Despite these statements entertaining an outcome other than the one American voters decided, Sen. Inhofe ultimately stated "my job…is clear, and there are only two things I am permitted to do under the Constitution: ensure the electors are properly certified and count the electoral votes, even when I disagree with the outcome."
After Trump helped incite the Jan. 6 storming of the Capitol, Sen. Inhofe refused to hold him accountable for his role. Instead of addressing whether or not Trump had any culpability, he released a statement arguing "we cannot, based on my reading of the Constitution, convict former President Trump" to justify his vote to acquit.