Sen. James Lankford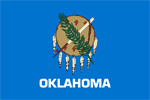 Oklahoma
Did not sign Texas amicus brief
Affirmed certification of all states' electoral college votes
Made no public statements about the election, or was evasive
Voted against impeachment or conviction of Donald Trump for inciting an insurrection
Voted against creating an independent commission to investigate the Jan. 6 attack
Did not vote on holding Steve Bannon in contempt of Congress
Biography
Sen. James Lankford serves as the junior senator from the state of Oklahoma.
In a Senate hearing on election security in December 2020, Sen. Lankford elevated false claims of fraud in the 2020 election, saying it is "reasonable to be able to ask if people can drift around and gather ballots from other people and do ballot harvesting—and in some states that's legal. Does that provide an opportunity for fraud? I think the obvious answer is yes." He would later use these baseless concerns to justify why he was "prepared to oppose the electors on January 6 since I cannot be certain that they were 'regularly made.'"
To his credit, Sen. Lankford reversed himself and decided not to object to the Electoral College certification. He apologized after the Jan. 6 attack on the Capitol, writing in a letter to black constituents that "I did not realize was all of the national conversation about states like Georgia, Pennsylvania, and Michigan, was seen as casting doubt on the validity of votes coming out of predominantly Black communities like Atlanta, Philadelphia, and Detroit…I deeply regret my blindness to that perception, and for that I am sorry." This unfortunately did not extend to holding Trump accountable for his role in the Jan. 6 attack, where Sen. Lankford voted to acquit.