Sen. Bill Cassidy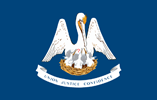 Louisiana
Did not sign Texas amicus brief
Affirmed certification of all states' electoral college votes
Made statements that supported the integrity of American democracy
Voted to impeach or convict Donald Trump for inciting an insurrection
Voted to create an independent commission to investigate the Jan. 6 attack
Did not vote on holding Steve Bannon in contempt of Congress
Biography
Our Constitution and our country is more important than any one person. I voted to convict President Trump because he is guilty.
Sen. Bill Cassidy is Louisiana's senior senator. Before winning his 2014 election to the U.S. Senate, Sen. Cassidy represented Louisiana's 6th congressional district in the U.S. House. His background as a physician has led him to focus on issues of healthcare throughout his tenure, and he has voted in sync with his Republican colleagues on a majority of bills. Following Joe Biden's victory, Sen. Cassidy became the first prominent Republican from Louisiana to acknowledge the win, stating: "I voted for President Trump, but Joe Biden won. The transition should begin for the sake of the country."
On Jan. 3, 2021, Sen. Cassidy joined 10 fellow GOP Senators, including Sens. Romney, Collins, and Murkowski, in signing a statement reading: "The 2020 election is over…at this point, further attempts to cast doubt on the legitimacy of the 2020 presidential election are contrary to the clearly expressed will of the American people." On Jan. 6, shortly before violence broke out at the Capitol, Sen. Cassidy announced he would not object to certifying the Electoral College votes: "I have been asked to challenge the Electoral College count Jan. 6. This is a bad idea." As the rioters flooded the building, he unequivocally condemned them. On Feb. 9, he joined five of his GOP colleagues in voting in favor of the impeachment trial's constitutionality, and on Feb. 13, Sen. Cassidy honored his own oath of office and voted to convict Trump on the Article of Impeachment.