Rep. Vicky Hartzler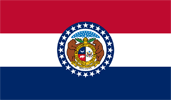 Missouri · District 4
Signed Texas amicus brief
Objected to certification of electoral college votes in one or more states
Made no public statements about the election, or was evasive
Voted against impeachment or conviction of Donald Trump for inciting an insurrection
Voted against creating an independent commission to investigate the Jan. 6 attack
Voted against holding Steve Bannon in contempt of Congress
Biography
Rep. Vicky Hartzler represents Missouri's 4th congressional district.
Despite representing Missourians in Congress for 10 years, Rep. Hartzler earns an 'F' due to her passivity in defending the votes of Americans, the Constitution and America's democracy. In the days after the 2020 presidential election was called in Joe Biden's favor, Rep. Hartzler neglected to publicly acknowledge his victory or congratulate the then President and Vice-President elect. She, instead, put out a press release stating that she would be signing the Texas amicus brief claiming that certain "states failed to adhere to their own election laws, usurping power from their state legislatures to change voting procedures which have led to an unprecedented number of serious allegations of voter fraud and irregularities."
After rioters, "many of whom supported President Trump, stormed the Capitol" on January 6, Rep. Hartzler publicly stated that there was still a need to object to the electoral college votes. And even after penning this op-ed detailing her experience as the Capitol was under siege, noting "the desecration of the beautiful Capitol building," Rep. Hartzler refused to hold Donald Trump accountable for his actions.
Rep. Hartzler did not vote in support of the bipartisan commission proposal to investigate the Jan. 6 insurrection.