Rep. Tracey Mann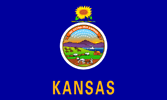 Kansas · District 1
Not in office when Texas amicus brief was signed
Objected to certification of electoral college votes in one or more states
Made false and/or irresponsible public statements against democratic system
Voted against impeachment or conviction of Donald Trump for inciting an insurrection
Voted against creating an independent commission to investigate the Jan. 6 attack
Voted against holding Steve Bannon in contempt of Congress
Biography
Rep. Tracey Mann represents Kansas's 1st congressional district.
Rep. Mann started casting doubts on the validity of the 2020 election while votes were still being counted, tweeting a supportive message of President Trump that "he has stood for us. We must now stand for him and a fair election." Though there was no evidence of unfairness or fraud, he used these concerns to justify objecting to certifying the Electoral College results, saying "our country must have free and fair elections and credible allegations of fraud must be investigated."
Rep. Mann did not vote in support of the bipartisan commission proposal to investigate the Jan. 6 insurrection.