Rep. Tom Emmer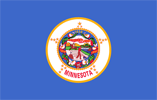 Minnesota · District 6
Signed Texas amicus brief
Affirmed certification of all states' electoral college votes
Made no public statements about the election, or was evasive
Voted against impeachment or conviction of Donald Trump for inciting an insurrection
Voted against creating an independent commission to investigate the Jan. 6 attack
Voted against holding Steve Bannon in contempt of Congress
Biography
Rep. Tom Emmer represents Minnesota's 6th congressional district.
Rep. Emmer was a part of the Republican House member group that decided to sign onto the failed Texas amicus brief, an effort to overturn the results of the presidential election. Rep. Emmer explained that he supported this because "'All legal votes should be counted and the process should be followed — the integrity of current and future elections depends on this premise and this suit is a part of that process,'" Even though there was no proof that only legal votes were not being counted.
Rep. Emmer never made it clear to his constituents that Joe Biden was the winner of the 2020 presidential election and that there was no credit to allegations of voter fraud or voter irregularities.
He was also not interested in holding President Trump accountable for his actions that led to the Jan. 6 insurrection on the United States Capitol building. He stated that an impeachment vote would only "further the division in our country."
Rep. Emmer did not vote in support of the bipartisan commission proposal to investigate the Jan. 6 insurrection.
Rep. Emmer gets an F for trying to undermine our democracy.