Rep. Steve Womack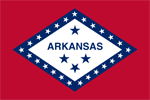 Arkansas · District 3
Did not sign Texas amicus brief
Affirmed certification of all states' electoral college votes
Made statements that supported the integrity of American democracy
Voted against impeachment or conviction of Donald Trump for inciting an insurrection
Voted to create an independent commission to investigate the Jan. 6 attack
Voted against holding Steve Bannon in contempt of Congress
Biography
Rep. Steve Womack represents Arkansas's 3rd congressional district.
In an op-ed rejecting attempts to overturn the Electoral College votes, Rep. Womack argued that the "consequences of staging a certain losing battle on this issue jeopardizes our Republic and the foundational system that has served America since its beginning."
He also criticized those who told lies about the 2020 election in the lead-up to the Jan. 6 attack on the Capitol, releasing a statement saying "there is no defending the actions of rioters and the leaders who fanned the flames of insurrection." Unfortunately, the statement went on to say that an "impeachment vote can therefore only serve to inflame tensions and test an already fragile nation," failing to hold Donald Trump accountable for his role in fanning the flames.
Even so, Rep. Womack was steadfast in his support of a Jan. 6 commission, stating the "American people deserve to know the truth behind the events of January 6th" and voting to establish the commission to investigate the events of that day.