Rep. Stephanie Bice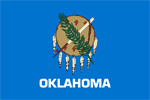 Oklahoma · District 5
Not in office when Texas amicus brief was signed
Objected to certification of electoral college votes in one or more states
Made no public statements about the election, or was evasive
Voted against impeachment or conviction of Donald Trump for inciting an insurrection
Voted to create an independent commission to investigate the Jan. 6 attack
Voted against holding Steve Bannon in contempt of Congress
Biography
Rep. Stephanie Bice represents Oklahoma's 5th congressional district.
Rep. Bice sought to mislead Americans on her decision to object to certifying the 2020 election results, saying "my vote represented my desire to ensure the security of elections across the country, not to overturn an election" even though the vote would have disenfranchised millions of voters who voted in a free and fair election. She also voted against impeaching Trump over his role in inciting the Jan. 6 attack on the Capitol, calling the process one of "political expediency."
Rep. Bice voted in support of the bipartisan commission proposal to investigate the Jan. 6 insurrection.