Rep. Sam Graves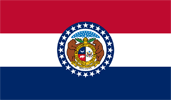 Missouri · District 6
Signed Texas amicus brief
Objected to certification of electoral college votes in one or more states
Made no public statements about the election, or was evasive
Voted against impeachment or conviction of Donald Trump for inciting an insurrection
Voted against creating an independent commission to investigate the Jan. 6 attack
Voted against holding Steve Bannon in contempt of Congress
Biography
Rep. Sam Graves represents Missouri's 6th congressional district.
On Nov. 6, Rep. Graves tweeted that "The integrity of our elections matters. I stand with President Trump. Every legal vote must be counted in complete transparency." He continued to support efforts that would overturn the results of the 2020 election despite no evidence of irregularities, praising Missouri Attorney General Eric Schmitt for joining the Texas lawsuit. Graves said the move to disenfranchise millions of voters would "protect the integrity of our elections!"
After lies about the election provoked the Jan. 6 attack on the Capitol, Rep. Graves also refused to hold Donald Trump accountable for his role in the attack. Instead, he called the process a "politically-motivated impeachment."
Rep. Graves did not vote in support of the bipartisan commission proposal to investigate the Jan. 6 insurrection.