Rep. Ronny Jackson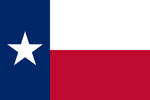 Texas · District 13
Not in office when Texas amicus brief was signed
Objected to certification of electoral college votes in one or more states
Made false and/or irresponsible public statements against democratic system
Voted against impeachment or conviction of Donald Trump for inciting an insurrection
Voted against creating an independent commission to investigate the Jan. 6 attack
Voted against holding Steve Bannon in contempt of Congress
Biography
Rep. Ronny Jackson represents Texas's 13th congressional district.
Freshman Rep. Jackson has been peddling the Big Lie and casting doubt on the integrity of the 2020 election since it was called in Job Biden's favor. In the week following November 3, Jackson vocalized his belief "that there was MASSIVE amounts of fraud in the past election" and tweeted that he had Trump's "BACK against anyone who tries to steal this election." In the days leading up to the insurrection, Jackson publicized his intentions to "throw out the fraudulent vote" and penned an op-ed falsely stating that "Democrats are trying to silence us by dismissing what we know to be true: President Trump won a second term."
Not only did he encourage the Big Lie leading up to January 6th, he showed up to Trump's Stop The Steal rally and posted this tweet dated just hours before the Capitol was stormed saying "American Patriots have your BACK Mr. President!" Between attempting to overturn the 2020 election results and his inflammatory rhetoric, Rep. Jackson has earned his failing grade.
Rep. Jackson did not vote in support of the bipartisan commission proposal to investigate the Jan. 6 insurrection.