Rep. Rick Allen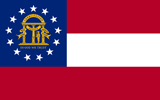 Georgia · District 12
Signed Texas amicus brief
Objected to certification of electoral college votes in one or more states
Made no public statements about the election, or was evasive
Voted against impeachment or conviction of Donald Trump for inciting an insurrection
Voted against creating an independent commission to investigate the Jan. 6 attack
Voted against holding Steve Bannon in contempt of Congress
Biography
Rep. Rick Allen represents Georgia's 12th congressional district.
Rep. Allen intentionally spread inaccurate claims about voter fraud and the 2020 presidential election results. He was supportive of the Texas amicus brief, an effort meant to overturn the results of the presidential election across multiple states. A day before the insurrection on the United States Capitol building, Rep. Allen told his Twitter followers that he was "Fighting to make sure every legal vote is counted," even though there was no indication that every legal vote had not been counted.
Rep. Allen did not vote in support of the bipartisan commission proposal to investigate the Jan. 6 insurrection.
Rep. Allen made it clear that he had no interest in supporting our democracy, and he has earned an F.