Rep. Richard Hudson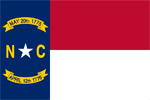 North Carolina · District 8
Signed Texas amicus brief
Objected to certification of electoral college votes in one or more states
Made no public statements about the election, or was evasive
Voted against impeachment or conviction of Donald Trump for inciting an insurrection
Biography
Rep. Richard Hudson represents North Carolina's 8th congressional district.
Soon after the election, Rep. Hudson tweeted that he supports President Trump's "calls to make sure every legal vote is counted to uphold the integrity of the election as this process continues in states across the country." While no evidence of widespread voter fraud or voter irregularities were found, it did not stop Rep. Hudson from supporting the Texas amicus brief that attempted to overturn the results of the presidential election in multiple states. He also objected to the counting of the electoral college votes on the day of the insurrection on the United States Capitol building.
Rep. Hudson has earned an F grade for his attempts at undermining our democracy.