Rep. Ralph Norman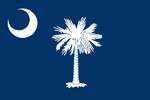 South Carolina · District 5
Signed Texas amicus brief
Objected to certification of electoral college votes in one or more states
Made false and/or irresponsible public statements against democratic system
Voted against impeachment or conviction of Donald Trump for inciting an insurrection
Voted against creating an independent commission to investigate the Jan. 6 attack
Voted against holding Steve Bannon in contempt of Congress
Biography
Rep. Norman represents South Carolina's 5th congressional district.
Beginning right after the election, Rep. Norman began to instill distrust in our electoral system. On November 9, he tweeted that only after "every legal vote is counted … After unlawful votes are thrown out … After provisional ballots are reconciled … After the numerous abnormalities are investigated and fully resolved… Then – and only then – will we know who won the Presidency." While Rep. Norman's conditions were met, and there were no findings of widespread voter fraud, he continued to create distrust in our electoral system. Around a month later, he tweeted his support of the Texas amicus brief that attempted to overturn the results of millions of voters across multiple states. He also attempted to reject the electoral college votes in states that President Trump did not win.
Rep. Norman has earned himself an F grade for his attempts at undermining democracy.