Rep. Pete Sessions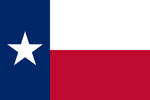 Texas · District 17
Not in office when Texas amicus brief was signed
Objected to certification of electoral college votes in one or more states
Made false and/or irresponsible public statements against democratic system
Voted against impeachment or conviction of Donald Trump for inciting an insurrection
Voted against creating an independent commission to investigate the Jan. 6 attack
Voted against holding Steve Bannon in contempt of Congress
Biography
Rep. Pete Sessions represents Texas's 17th congressional district.
Days before the insurrection on our Capitol, Rep. Sessions tweeted about meeting with supporters of the Stop the Steal movement. Writing: "I encouraged them to keep fighting and assured them I look forward to doing MY duty on January 6th." Rep. Sessions also objected to the counting of the electoral votes, an effort meant to overturn the votes of millions of Americans.
Rep. Sessions sought to undermine our democracy and failed, he got an F.