Rep. Nancy Mace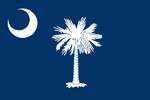 South Carolina · District 1
Not in office when Texas amicus brief was signed
Affirmed certification of all states' electoral college votes
Made statements that supported the integrity of American democracy
Voted against impeachment or conviction of Donald Trump for inciting an insurrection
Voted against creating an independent commission to investigate the Jan. 6 attack
Voted to hold Steve Bannon in contempt of Congress
Biography
Rep. Nancy Mace represents South Carolina's 1st congressional district.
Rep. Mace denounced efforts to overturn the 2020 election results, saying in a statement opposing the effort to object to certifying the Electoral College votes that "I am not going to vote to overturn the results of the Electoral College because I do not believe that Congress knows better than voters or better than the states." After the Jan. 6 attack on the Capitol, she further stated that Trump "put all of our lives at risk" and that "we do need to find a way to hold the president accountable."
While Rep. Mace deserves credit for refusing to go along with the lie that the 2020 election was anything but free and fair, she unfortunately backtracked on her claim Trump should be held accountable. She refused to vote for impeaching Trump for an attack she admitted he incited, excusing her vote against impeachment by arguing "you would have gotten more Republicans on board if it were done with due process and with an investigation."
Rep. Mace did not vote in support of the bipartisan commission proposal to investigate the Jan. 6 insurrection.