Rep. Matt Gaetz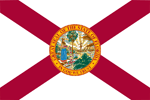 Florida · District 1
Signed Texas amicus brief
Objected to certification of electoral college votes in one or more states
Made false and/or irresponsible public statements against democratic system
Voted against impeachment or conviction of Donald Trump for inciting an insurrection
Voted against creating an independent commission to investigate the Jan. 6 attack
Voted against holding Steve Bannon in contempt of Congress
Biography
Rep. Matt Gaetz represents Florida's 1st district in the House. A Trump sycophant for as long as Trump's been in office, Rep. Gaetz has found it especially hard to accept defeat.
On November 30, he said on Fox News that, "There are circumstances where in the middle of the night, tens of thousands of ballots were appearing in states like Michigan where Biden was getting a higher percentage of the vote than Bashar al-Assad and Kim Jong-il in their elections… there was obvious funny business going on." Almost a month later, he told a Turning Point USA rally, "Biden was getting vote totals that would've made Bashar al-Assad blush… in 2016, they couldn't beat Trump at the ballot box, so they tried with impeachment at the witness box, and when that failed, they ran to the mailbox, where they could process hundreds of thousands of votes in the dark of night…"
On the same day the Capitol was attacked, Gaetz lied on the House floor that "some of the people who breached the Capitol today were not Trump supporters, and in fact were members of the violent terrorist group Antifa."
Rep. Gaetz did not vote in support of the bipartisan commission proposal to investigate the Jan. 6 insurrection.