Rep. Madison Cawthorn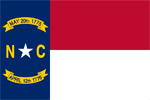 North Carolina · District 11
Not in office when Texas amicus brief was signed
Objected to certification of electoral college votes in one or more states
Made false and/or irresponsible public statements against democratic system
Voted against impeachment or conviction of Donald Trump for inciting an insurrection
Voted against creating an independent commission to investigate the Jan. 6 attack
Voted against holding Steve Bannon in contempt of Congress
Biography
Rep. Madison Cawthorn represents North Carolina's 11th district in the House.
A few days after election day, on November 5, Rep. Cawthorn posted a video to his Instagram ranting baselessly about voter fraud. "It is time to stand up and fight… so many people aren't calling out this blatant unfair election we're starting to see in some of these major swing states… some of these Democratic swing states, who have found hundreds of thousands of Joe Biden votes but a very small fraction of Donald Trump's votes, are starting to now allow our poll watchers in to see if this is fair."
He continued to spread lies about the integrity of the election at the Jan. 6 "Stop the Steal" rally, where he said, "The Democrats, with all the fraud they have done in this election, the Republicans, hiding and not fighting, they are trying to silence your voice."
Rep. Cawthorn did not vote in support of the bipartisan commission proposal to investigate the Jan. 6 insurrection.