Rep. Larry Bucshon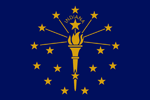 Indiana · District 8
Did not sign Texas amicus brief
Affirmed certification of all states' electoral college votes
Made no public statements about the election, or was evasive
Voted against impeachment or conviction of Donald Trump for inciting an insurrection
Voted against creating an independent commission to investigate the Jan. 6 attack
Voted against holding Steve Bannon in contempt of Congress
Biography
Rep. Larry Bucshon represents Indiana's 8th congressional district.
Rep. Bucshon did not join many other House Republicans in signing the failed Texas amicus brief and he did not object to the counting of the electoral college votes.
However, Rep. Bucshon remained silent as Republicans across the country were spreading falsehoods about the results of the presidential election. He took no actions to ease constituent concerns that there was no widespread voter fraud or irregularities found and that Joe Biden was going to be the next President.
After the Jan. 6 insurrection, an attack on our Capitol building meant to stop millions of Americans' votes from being counted, Rep. Bucshon did not find President Trump's rhetoric and actions worthy of impeachment. Rep. Bucshon wrote that impeachment would be "divisive" and "dangerous" as an excuse for not wanting to hold President Trump accountable.
Rep. Bucshon did not vote in support of the bipartisan commission proposal to investigate the Jan. 6 insurrection.