Rep. John Carter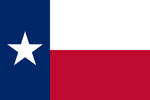 Texas · District 31
Did not sign Texas amicus brief
Objected to certification of electoral college votes in one or more states
Made no public statements about the election, or was evasive
Voted against impeachment or conviction of Donald Trump for inciting an insurrection
Voted against creating an independent commission to investigate the Jan. 6 attack
Voted against holding Steve Bannon in contempt of Congress
Biography
Rep. John Carter represents Texas's 31st congressional district.
Rep. Carter did not join other House Republicans in an effort to overturn the votes of millions of Americans in a Texas amicus brief.
However, Rep. Carter did write about objecting to the counting of electoral votes due to constituents' concerns about election fraud and election irregularities, even though there was no proof of this. Rep. Carter had no interest in declaring Joe Biden as the winner of the 2020 presidential election and only confused his constituents.
Additionally, after President Trump's rhetoric and actions that lead to the Jan. 6 insurrection, Rep. Carter was not interested in voting to impeach him. He explained that an impeachment that would hold the President accountable for his actions would only "deepen the divisions" in the country.
Rep. Carter did not vote in support of the bipartisan commission proposal to investigate the Jan. 6 insurrection.
Rep. Carter gets an F for his attempts at undermining our democracy.