Rep. Jodey Arrington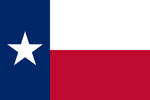 Texas · District 19
Signed Texas amicus brief
Objected to certification of electoral college votes in one or more states
Made false and/or irresponsible public statements against democratic system
Voted against impeachment or conviction of Donald Trump for inciting an insurrection
Voted against creating an independent commission to investigate the Jan. 6 attack
Voted against holding Steve Bannon in contempt of Congress
Biography
Rep. Jodey Arrington represents Texas's 19th district in the House.
He refused to accept the results of the 2020 presidential election, tweeting "as much as the country would like to move on from this election, it would be unwise to accept any outcome before recounts are final and it has been examined by the courts and determined to be fair and accurate."
When all legal challenges were dismissed, Rep. Arrington continued to push lies that the election was anything but free and fair. He released a statement saying he would "object to certifying votes from states I believe clearly violated the Constitution in the Presidential election of 2020."
Rep. Arrington did not vote in support of the bipartisan commission proposal to investigate the Jan. 6 insurrection.