Rep. Jim Jordan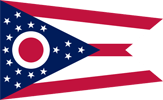 Ohio · District 4
Signed Texas amicus brief
Objected to certification of electoral college votes in one or more states
Made false and/or irresponsible public statements against democratic system
Voted against impeachment or conviction of Donald Trump for inciting an insurrection
Voted against creating an independent commission to investigate the Jan. 6 attack
Voted against holding Steve Bannon in contempt of Congress
Biography
Rep. Jim Jordan represents Ohio's 4th district in the House. He began spreading lies about the election on November 14, 2020 in a rant on Fox News: "Why did it seem like on Election Night, all the important swing states that took a several hour pause in the count, the President ended up losing?"
He later claimed that "the Democrats knew that Trump was going to win on Election Night, but they wanted to keep looking for and counting ballots until they got over the top." After talking about the impressive performance of downballot Republicans in another Fox News interview, he joked, "somehow President Trump lost to a guy who would hold an event… but only five people would show up! It makes no sense." He then went on to object to the counting of Electoral College votes from Arizona and Pennsylvania on Jan. 6.
Even as recently as Jan. 12, he refused to concede that Biden had won a free and fair election.
Rep. Jordan did not vote in support of the bipartisan commission proposal to investigate the Jan. 6 insurrection.