Rep. Jeff Duncan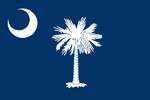 South Carolina · District 3
Signed Texas amicus brief
Objected to certification of electoral college votes in one or more states
Made false and/or irresponsible public statements against democratic system
Voted against impeachment or conviction of Donald Trump for inciting an insurrection
Voted against creating an independent commission to investigate the Jan. 6 attack
Voted against holding Steve Bannon in contempt of Congress
Biography
Rep. Jeff Duncan represents South Carolina's 3rd district in the House. He was an early spreader of lies about the 2020 election.
On Nov. 5, he tweeted that "it is a sad day when the threats to our elections come not from outside forces like Russia, Iran, North Korea, or radical Islamic terrorism, but from political operatives within manipulating votes, hindering transparency, and instilling fraud in our free election system." He continued to use these lies as the basis for his objection to certifying the 2020 election results, saying in a statement that "our mission is simple: Count every legal vote, throw out every illegal vote, and investigate every irregularity and allegation."
Rep. Duncan pushed these falsehoods with no evidence, and he failed to honor his oath to defend our democracy.
Rep. Duncan did not vote in support of the bipartisan commission proposal to investigate the Jan. 6 insurrection.