Rep. Garland "Andy" Barr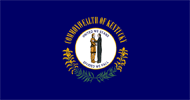 Kentucky · District 6
Did not sign Texas amicus brief
Affirmed certification of all states' electoral college votes
Made no public statements about the election, or was evasive
Voted against impeachment or conviction of Donald Trump for inciting an insurrection
Voted against creating an independent commission to investigate the Jan. 6 attack
Voted against holding Steve Bannon in contempt of Congress
Biography
Rep. Andy Barr represents Kentucky's 6th congressional district.
Rep. Barr did not sign onto the failed Texas amicus brief and did not object to the counting of the electoral college votes, an effort that attempted to overturn the votes of millions of Americans.
However, Rep. Barr did not make it clear to his constituents about the results of the presidential election during the lead up to January 6. Instead, Rep. Barr remained silent. The Department of Justice and state governments finding no proof of widespread voter fraud or irregularities was not enough for Rep. Barr to share with his constituents.
Additionally, while Barr wrote that "The President's rhetoric on January 6th prior to the violence and mayhem at the U.S. Capitol building was regrettable and irresponsible," he was not willing to hold President Trump accountable for the insurrection on Jan. 6 and did not vote to impeach him.
Rep. Barr did not vote in support of the bipartisan commission proposal to investigate the Jan. 6 insurrection.