Rep. Frank D. Lucas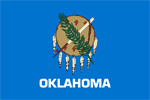 Oklahoma · District 3
Did not sign Texas amicus brief
Objected to certification of electoral college votes in one or more states
Made no public statements about the election, or was evasive
Voted against impeachment or conviction of Donald Trump for inciting an insurrection
Voted against creating an independent commission to investigate the Jan. 6 attack
Voted against holding Steve Bannon in contempt of Congress
Biography
Rep. Frank D. Lucas represents Oklahoma's 3rd congressional district.
Rep. Lucas did not join other House Republicans in signing onto the failed Texas amicus brief.
However, he did join the effort to object to the counting of electoral college votes. After the Jan. 6 insurrection, he said in a statement that he had the same "concerns of many of my fellow Oklahomans about irregularities throughout the 2020 presidential election." Despite this claim, Rep. Lucas never shared any evidence of irregularities.
Rep. Lucas did not support the impeachment of President Trump. He explained that "The ultimate blame for last Wednesday's violent actions lies with those who attacked law enforcement, broke down the doors of the Capitol, and attempted to disrupt our democracy." Rep. Lucas was not interested in holding President Trump accountable for his rhetoric and actions that led to the Jan. 6 insurrection.
Rep. Lucas did not vote in support of the bipartisan commission proposal to investigate the Jan. 6 insurrection.
Rep. Lucas gets an F for his attempts at undermining democracy.