Rep. Clay Higgins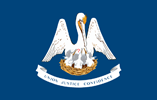 Louisiana · District 3
Signed Texas amicus brief
Objected to certification of electoral college votes in one or more states
Made false and/or irresponsible public statements against democratic system
Voted against impeachment or conviction of Donald Trump for inciting an insurrection
Voted against creating an independent commission to investigate the Jan. 6 attack
Voted against holding Steve Bannon in contempt of Congress
Biography
Rep. Clay Higgins represents Louisiana's 3rd congressional district.
Before a winner was even declared, Rep. Higgins began spreading lies about the results, saying "I have inside data that this election is compromised…Our president won this election. Feel my spirit." In the days after the Electoral College confirmed Joe Biden's 2020 victory in a free and fair election, Rep. Higgins compared the election to the internment of Japanese-Americans during World War II, saying "the Supreme Court of the United States did not stop it. Lessons of history. They were 120 thousand. We are 75 million."
Rep. Higgins also tweeted that "if Biden is inaugurated as the 46th President of the United States on January 20th, it will mark the final hour of conspiracy to dismantle the American election process, and the first hour of conspiracy to dismantle America." When falsehoods like these contributed to the Jan. 6 attack on the Capitol, he sought to deflect blame and refused to hold Trump accountable, saying he "will not vote in support of these divisive actions."
Rep. Higgins did not vote in support of the bipartisan commission proposal to investigate the Jan. 6 insurrection.