Rep. Carlos Gimenez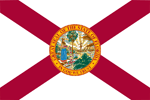 Florida · District 26
Not in office when Texas amicus brief was signed
Objected to certification of electoral college votes in one or more states
Made no public statements about the election, or was evasive
Voted against impeachment or conviction of Donald Trump for inciting an insurrection
Voted to create an independent commission to investigate the Jan. 6 attack
Voted against holding Steve Bannon in contempt of Congress
Biography
Rep. Carlos Gimenez represents Florida's 26th district in the House.
The former mayor of Miami-Dade County, Rep. Gimenez beat a Democratic incumbent to win election to the House.
When asked if he was planning to object to the certification of Electoral College votes from battleground states, he answered, "I will listen to the evidence and then I will vote my conscience." After objecting to the votes from Arizona and Pennsylvania, he tried to offer an explanation: "It is my duty as a Member of Congress to exercise Congressional oversight powers in order to support and defend the Constitution of the United States."
Rep. Gimenez voted in support of the bipartisan commission proposal to investigate the Jan. 6 insurrection.