Rep. Byron Donalds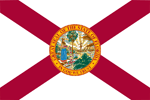 Florida · District 19
Not in office when Texas amicus brief was signed
Objected to certification of electoral college votes in one or more states
Made false and/or irresponsible public statements against democratic system
Voted against impeachment or conviction of Donald Trump for inciting an insurrection
Voted against creating an independent commission to investigate the Jan. 6 attack
Voted against holding Steve Bannon in contempt of Congress
Biography
Rep. Byron Donalds represents Florida's 19th congressional district.
Before the election was even called, Rep. Donalds was pushing lies about the validity of the outcome, tweeting that "it is critical that we have the resources to fight back against the Left's attempt to overthrow election integrity. Please contribute to @realDonaldTrump's legal fund to protect our election safeguards." With no evidence to support his concerns, Rep. Donalds also voted to object to certifying the Electoral College results, stating "every Floridian and American deserves to believe that our elections result from a transparent and lawful democratic process. I will object to the certification process on January 6th and will ask legitimate questions to restore faith in our election system."
He also failed to hold Donald Trump accountable for his role in inciting the Jan. 6 insurrection, saying impeachment has "largely been a waste of time."
Rep. Donalds did not vote in support of the bipartisan commission proposal to investigate the Jan. 6 insurrection.