Rep. Billy Long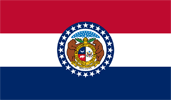 Missouri · District 7
Signed Texas amicus brief
Objected to certification of electoral college votes in one or more states
Made false and/or irresponsible public statements against democratic system
Voted against impeachment or conviction of Donald Trump for inciting an insurrection
Voted against creating an independent commission to investigate the Jan. 6 attack
Voted against holding Steve Bannon in contempt of Congress
Biography
Rep. Billy Long represents Missouri's 7th district.
Rep. Long was one of the worst spreaders of disinformation following the election. In a series of now-deleted tweets and retweets, he spread wild theories alleging that ballot counters were wheeling in suitcases of fraudulent votes in the middle of the night, that a postal worker was arrested at the Canadian border with thousands of stolen ballots in his trunk, and more. On November 5, he tweeted "(Matt Schlapp) just said we wouldn't accept these election results from a Banana Republic. Well said." He retweeted a now-deleted statement on November 18 alleging that "Multiple precincts in Michigan have up to 350% voter turnout. Hold the line, do not certify!" On November 24, he linked to a Tucker Carlson segment baselessly alleging voter fraud, saying "They rigged the election in front of us and nobody did anything about it." On November 25, he tweeted "There are only two ways you would allow your nominee to hunker down in his basement for months and put a lid on at 9:30 AM most days. #1) You know he can't possibly lose since the fix is in. #2) see number 1."
While there are too many lies to list here, after the riot which he helped incite, Rep. Long retweeted that "at least 1 bus load of Antifa thugs infiltrated peaceful Trump demonstrators as part of a false Trump flag ops," despite the fact that this theory was quickly debunked.
Rep. Long did not vote in support of the bipartisan commission proposal to investigate the Jan. 6 insurrection.
For his egregious, voluminous collection of lies and anti-democratic acts, Rep. Long deserves his F more than almost any other.