Rep. Bill Posey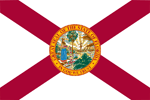 Florida · District 8
Signed Texas amicus brief
Objected to certification of electoral college votes in one or more states
Made false and/or irresponsible public statements against democratic system
Voted against impeachment or conviction of Donald Trump for inciting an insurrection
Voted against creating an independent commission to investigate the Jan. 6 attack
Voted against holding Steve Bannon in contempt of Congress
Biography
Rep. Bill Posey represents Florida's 8th district.
On November 11, Rep. Posey penned an op-ed for the Daily Caller, in which he stated: "It's disheartening to see what has been transpiring this year with so many reports of irregularities, disenfranchisement and reports of widespread voter fraud. We may never know the extent of voter fraud that has taken place in the 2020 election…" In the following weeks, he publicly called on federal and state agencies alike to investigate everything from mail in ballots to election software, ginning up the appearance that there was something amiss. On November 27, he stated that "lawsuits filed in GA & MI raise serious allegations of election fraud that need to be investigate (sic) further." He enthusiastically spread conspiracy theories about Dominion Voting Machines, stating that in one county there was "a 68% error rate, adjudication and security logs missing – needs investigation." He went on to say "I will not turn a blind eye to this election fraud on Jan 6th, more to come."
Worst of all, after the violence of Jan. 6, he sought to minimize the events of the day, claiming that "the proceedings were disrupted by a small number of individuals who breached Capitol security," when in reality hundreds of people violently fought their way past police officers and into the building.
He receives a well-deserved F.