Rep. Andrew Clyde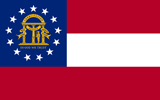 Georgia · District 9
Not in office when Texas amicus brief was signed
Objected to certification of electoral college votes in one or more states
Made no public statements about the election, or was evasive
Voted against impeachment or conviction of Donald Trump for inciting an insurrection
Voted against creating an independent commission to investigate the Jan. 6 attack
Voted against holding Steve Bannon in contempt of Congress
Biography
Rep. Andrew Clyde represents Georgia's 9th district.
On Nov. 10, Rep. Clyde signed onto a letter addressed to Georgia Secretary of State Brad Raffensperger. Along with Marjorie Taylor Greene and the rest of Georgia's Republican representatives, Rep. Clyde wrote that he was "deeply concerned by continued, serious allegations of voting irregularities in our state. The Georgia Republican Party and the Donald J. Trump for President Campaign have received reports of deceased or ineligible voters casting ballots, eligible voters being denied the opportunity to vote, and Republican poll watchers and observers being denied access to activities and meetings critical to ensuring a fair, accurate, and transparent vote tabulation."
Needless to say, these allegations were baseless then, and they're baseless now.
Rep. Clyde did not vote in support of the bipartisan commission proposal to investigate the Jan. 6 insurrection.
For his attempts to paint a free and fair election as illegitimate, Rep. Clyde receives an F.